Saint Vincent and the Grenadines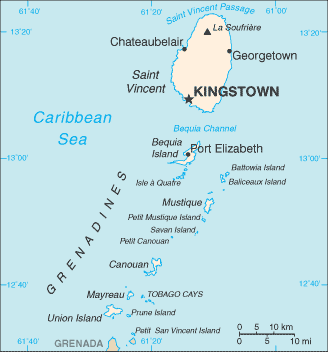 Aglow Leader: Joyce Prevatt
National Director, Southern Caribbean
Capital: Kingstown
Pray:
Pray for the Aglow groups and leaders to be strengthened.
Pray for all the resources and creativity needed to fulfill the intentions of God in the nation of Saint Vincent and the Grenadines.
Pray for the Aglow prayer group in the Capital city.
Pray for godly government leaders. Blessed is the nation whose God is The Lord, the people whom He has chosen for His own inheritance. Psalm 33:12
Proclaim:
Arise, shine; for your light has come! And the glory of the LORD is risen upon you. For behold, the darkness shall cover the earth, and deep darkness the people; but the LORD will arise over you, and His glory will be seen upon you. Isaiah 60:1,2 (NKJV)
Lift up your heads, O you gates! Lift up, you everlasting doors! And the King of glory shall come in. Who is this King of glory? The Lord of hosts, He is he King of glory. Selah Psalm 24:9-10 (NKJV)
Interesting Facts About Saint Vincent and the Grenadines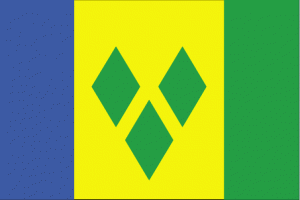 Background: Resistance by native Caribs prevented colonization on Saint Vincent until 1719. Disputed between France and the UK for most of the 18th century, the island was ceded to the latter in 1783. The British prized Saint Vincent due to its fertile soil, which allowed for thriving slave-run plantations of sugar, coffee, indigo, tobacco, cotton, and cocoa. In 1834, the British abolished slavery. Immigration of indentured servants eased the ensuing labor shortage, as did subsequent Portuguese immigrants from Madeira and East Indian laborers. Conditions remained harsh for both former slaves and immigrant agricultural workers, however, as depressed world sugar prices kept the economy stagnant until the early 1900s. The economy then went into a period of decline with many landowners abandoning their estates and leaving the land to be cultivated by liberated slaves. Between 1960 and 1962, Saint Vincent and the Grenadines was a separate administrative unit of the Federation of the West Indies. Autonomy was granted in 1969 and independence in 1979.
Government Type: parliamentary democracy under a constitutional monarchy; a Commonwealth realm
Population: 101,145 (July 2021 est.)
Ethnic Groups: African descent 71.2%, mixed 23%, Indigenous 3%, East Indian/Indian 1.1%, European 1.5%, other .2% (2012 est.)
Languages: English, Vincentian Creole English, French patois
Religions: Protestant 75% (Pentecostal 27.6%, Anglican 13.9%, Seventh Day Adventist 11.6%, Baptist 8.9%, Methodist 8.7%, Evangelical 3.8%, Salvation Army .3%, Presbyterian/Congregational .3%), Roman Catholic 6.3%, Rastafarian 1.1%, Jehovah's Witness 0.8%, other 4.7%, none 7.5%, unspecified 4.7% (2012 est.)
Interesting Facts information from the cia.gov website. Read more about Saint Vincent and the Grenadines