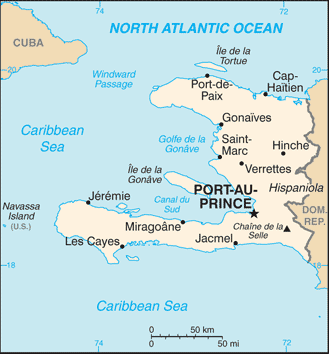 Aglow Leader: Christiana Alva
Local President
Capital: Port-au-Prince
Pray:
Pray for the Aglow groups and leaders to be strengthened.
Pray for all the resources and creativity needed to fulfill the intentions of God in the nation of Haiti.
Pray for the Aglow prayer group in the Capital city.
Pray for godly government leaders. Blessed is the nation whose God is The Lord, the people whom He has chosen for His own inheritance. Psalm 33:12
Proclaim:
Arise, shine; for your light has come! And the glory of the LORD is risen upon you. For behold, the darkness shall cover the earth, and deep darkness the people; but the LORD will arise over you, and His glory will be seen upon you. Isaiah 60:1,2 (NKJV)
Lift up your heads, O you gates! Lift up, you everlasting doors! And the King of glory shall come in. Who is this King of glory? The Lord of hosts, He is he King of glory. Selah Psalm 24:9-10 (NKJV)
Interesting Facts About Haiti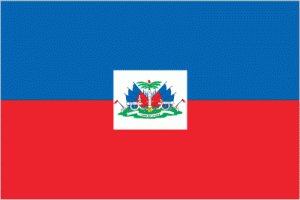 Background: The native Taino – who inhabited the island of Hispaniola when Christopher COLUMBUS first landed on it in 1492 – were virtually wiped out by Spanish settlers within 25 years. In the early 17th century, the French established a presence on Hispaniola. In 1697, Spain ceded to the French the western third of the island, which later became Haiti.
The French colony, based on forestry and sugar-related industries, became one of the wealthiest in the Caribbean but relied heavily on the forced labor of enslaved Africans and environmentally degrading practices. In the late 18th century, Toussaint L'OUVERTURE led a revolution of Haiti's nearly half a million slaves that ended France's rule on the island. After a prolonged struggle, and under the leadership of Jean-Jacques DESSALINES, Haiti became the first country in the world led by former slaves after declaring its independence in 1804, but it was forced to pay an indemnity to France for more than a century and was shunned by other countries for nearly 40 years.
After the US occupied Haiti from 1915-1934, Francois "Papa Doc" DUVALIER and then his son Jean-Claude "Baby Doc" DUVALIER led repressive and corrupt regimes that ruled Haiti from 1957-1971 and 1971-1986, respectively. A massive magnitude 7.0 earthquake struck Haiti in January 2010 with an epicenter about 25 km (15 mi) west of the capital, Port-au-Prince. Estimates are that over 300,000 people were killed and some 1.5 million left homeless. The earthquake was assessed as the worst in this region over the last 200 years. On 4 October 2016, Hurricane Matthew made landfall in Haiti, resulting in over 500 deaths and causing extensive damage to crops, houses, livestock, and infrastructure. Currently the poorest country in the Western Hemisphere, Haiti continues to experience bouts of political instability.
Government Type: semi-presidential republic
Population: 11,198,240 (July 2021 est.)
Ethnic Groups: Black 95%, mixed and White 5%
Languages: French (official), Creole (official)
Religions: Roman Catholic 54.7%, Protestant 28.5% (Baptist 15.4%, Pentecostal 7.9%, Adventist 3%, Methodist 1.5%, other 0.7%), Vodou 2.1%, other 4.6%, none 10.2% (2003 est.)
Interesting Facts information from the cia.gov website. Read more about Haiti