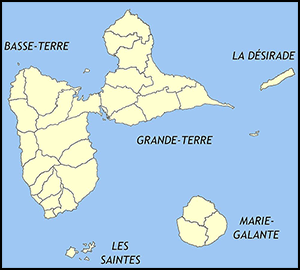 Aglow Status: No Aglow Presence
Capital: Basse-Terre
Pray:
We are praying for Aglow to be affiliated in every nation in the world.  We are very close to reaching that goal.  Let's continue to move forward together, an army in the Spirit, to see Every nation touched, every heart changed.
Pray that an Aglow Prayer Group will be established in the capital city.
Pray for many to arise in Aglow International in Guadeloupe.
Proclaim:
Arise, shine; for your light has come! And the glory of the LORD is risen upon you. For behold, the darkness shall cover the earth, and deep darkness the people; but the LORD will arise over you, and His glory will be seen upon you. Isaiah 60:1,2 (NKJV)
Lift up your heads, O you gates! Lift up, you everlasting doors! And the King of glory shall come in. Who is this King of glory? The Lord of hosts, He is the King of glory. Selah Psalm 24:9-10 (NKJV)
Interesting Facts About Guadalupe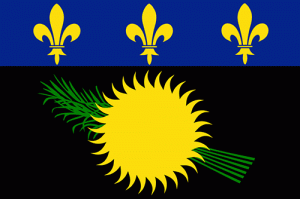 Background: Guadeloupe is a group of Caribbean islands located in the Leeward Islands, in the Lesser Antilles. It is an overseas region of France, consisting of a single overseas department. Guadeloupe is an integral part of France, as are the other overseas departments. Besides Guadeloupe's two islands of Basse-Terre and Grande-Terre, the smaller islands of Marie-Galante, La Désirade, and the Îles des Saintes are included in Guadeloupe.
As part of France, Guadeloupe is part of the European Union and the Eurozone; hence, as for all Eurozone countries, its currency is the euro. However, as an overseas department, Guadeloupe is not part of the Schengen Area. The prefecture (i.e. French regional capital) of Guadeloupe is Basse-Terre.
Government Type: Overseas departments and territories of France and Administrative divisions of France.  Guadeloupe sends four deputies to the French National Assembly and three senators to the French Senate. One of the four National Assembly constituencies still includes Saint-Martin and Saint-Barthélemy even though they seceded from Guadeloupe in 2007. This situation should last until 2012 when Saint-Martin and Saint-Barthélemy will send their own deputies to the French National Assembly.
Population: 395,700
Languages: French, although many of its inhabitants also speak Antillean Creole
Religions: About 80% of the population are Roman Catholic.
Interesting Facts information from Wikipedia.com. Read more about Guadalupe