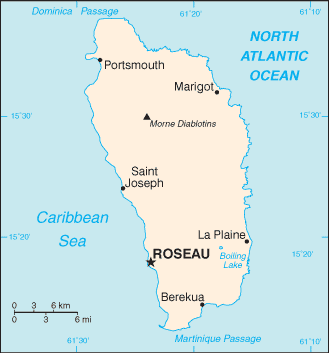 Aglow Leader: Kathleen Richardson
National Director, Eastern Caribbean
Capital: Roseau
Pray:
Pray for the Aglow groups and leaders to be strengthened.
Pray for all the resources and creativity needed to fulfill the intentions of God in the nation of Dominica.
Pray for the Aglow prayer group in the Capital city.
Pray for godly government leaders. Blessed is the nation whose God is The Lord, the people whom He has chosen for His own inheritance. Psalm 33:12
Proclaim:
Arise, shine; for your light has come! And the glory of the LORD is risen upon you. For behold, the darkness shall cover the earth, and deep darkness the people; but the LORD will arise over you, and His glory will be seen upon you. Isaiah 60:1,2 (NKJV)
Lift up your heads, O you gates! Lift up, you everlasting doors! And the King of glory shall come in. Who is this King of glory? The Lord of hosts, He is he King of glory. Selah Psalm 24:9-10 (NKJV)
Interesting Facts About Dominica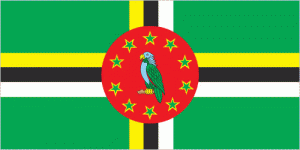 Background: Dominica was the last of the Caribbean islands to be colonized by Europeans due chiefly to the fierce resistance of the native Caribs. France ceded possession to Great Britain in 1763, which colonized the island in 1805. Slavery ended in 1833 and in 1835 the first three men of African descent were elected to the legislative assembly of Dominica. In 1871, Dominica became part first of the British Leeward Islands and then the British Windward Islands until 1958. In 1967 Dominica became an associated state of the UK, and formally took responsibility for its internal affairs. In 1980, two years after independence, Dominica's fortunes improved when a corrupt and tyrannical administration was replaced by that of Mary Eugenia CHARLES, the first female prime minister in the Caribbean, who remained in office for 15 years. On 18 September 2017, Hurricane Maria passed over the island causing extensive damage to structures, roads, communications, and the power supply, and largely destroying critical agricultural areas.
Government Type: parliamentary republic
Population: 74,584 (July 2021 est.)
Ethnic Groups: African descent 86.6%, mixed 9.1%, Indigenous 2.9%, other 1.3%, unspecified 0.2% (2001 est.)
Languages: English (official), French patois
Religions: Roman Catholic 61.4%, Protestant 28.6% (includes Evangelical 6.7%, Seventh Day Adventist 6.1%, Pentecostal 5.6%, Baptist 4.1%, Methodist 3.7%, Church of God 1.2%, other 1.2%), Rastafarian 1.3%, Jehovah's Witness 1.2%, other 0.3%, none 6.1%, unspecified 1.1% (2001 est.)
Interesting Facts information from the cia.gov website. Read more about Dominica