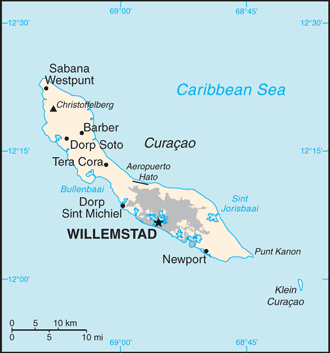 Aglow Leader: Joyce Prevatt
National Director, Southern Caribbean
Capital: Willemstad
Pray:
Pray for the Aglow groups and leaders to be strengthened.
Pray for all the resources and creativity needed to fulfill the intentions of God in the nation of Curacao.
Pray for the Aglow prayer group in the Capital city.
Pray for godly government leaders. Blessed is the nation whose God is The Lord, the people whom He has chosen for His own inheritance. Psalm 33:12
Proclaim:
Arise, shine; for your light has come! And the glory of the LORD is risen upon you. For behold, the darkness shall cover the earth, and deep darkness the people; but the LORD will arise over you, and His glory will be seen upon you. Isaiah 60:1,2 (NKJV)
Lift up your heads, O you gates! Lift up, you everlasting doors! And the King of glory shall come in. Who is this King of glory? The Lord of hosts, He is he King of glory. Selah Psalm 24:9-10 (NKJV)
Interesting Facts About Curacao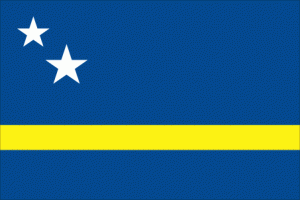 Background: The original Arawak Indian settlers who arrived on the island from South America in about 1000, were largely enslaved by the Spanish early in the 16th century and forcibly relocated to other colonies where labor was needed. Curacao was seized by the Dutch from the Spanish in 1634. Once the center of the Caribbean slave trade, Curacao was hard hit economically by the abolition of slavery in 1863. Its prosperity (and that of neighboring Aruba) was restored in the early 20th century with the construction of the Isla Refineria to service the newly discovered Venezuelan oil fields. In 1954, Curacao and several other Dutch Caribbean possessions were reorganized as the Netherlands Antilles, part of the Kingdom of the Netherlands. In referenda in 2005 and 2009, the citizens of Curacao voted to become a self-governing country within the Kingdom of the Netherlands. The change in status became effective in October 2010 with the dissolution of the Netherlands Antilles.
Government Type: parliamentary democracy
Population: 151,885 (July 2021 est.)
Ethnic Groups: Curacaoan 75.4%, Dutch 6%, Dominican 3.6%, Colombian 3%, Bonairean, Sint Eustatian, Saban 1.5%, Haitian 1.2%, Surinamese 1.2%, Venezuelan 1.1%, Aruban 1.1%, other 5%, unspecified 0.9% (2011 est.)
Languages: Papiamento (official) (a creole language that is a mixture of Portuguese, Spanish, Dutch, English, and, to a lesser extent, French, as well as elements of African languages and the language of the Arawak) 79.9%, Dutch (official) 8.8%, Spanish 5.6%, English (official) 3.1%, other 2.9%, unspecified .3% (2001 census)
Religions: Roman Catholic 72.8%, Pentecostal 6.6%, Protestant 3.2%, Adventist 3%, Jehovah's Witness 2%, Evangelical 1.9%, other 3.8%, none 6%, unspecified 0.6% (2011 est.)
Interesting Facts information from the cia.gov website. Read more about Curacao