Aglow Leader:
Danyele Bloom
National Board President
Capital: Ottawa
Pray:
Pray for the Aglow groups and leaders to be strengthened.
Pray for all the resources and creativity needed to fulfill the intentions of God in the nation of Canada.
Pray for the Aglow prayer group in the Capital city.
Pray for godly government leaders. Blessed is the nation whose God is The Lord, the people whom He has chosen for His own inheritance. Psalm 33:12
Proclaim:
Arise, shine; for your light has come! And the glory of the LORD is risen upon you. For behold, the darkness shall cover the earth, and deep darkness the people; but the LORD will arise over you, and His glory will be seen upon you. Isaiah 60:1,2 (NKJV)
Lift up your heads, O you gates! Lift up, you everlasting doors! And the King of glory shall come in. Who is this King of glory? The Lord of hosts, He is he King of glory. Selah Psalm 24:9-10 (NKJV)
Interesting Facts About Canada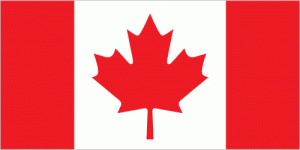 Background: A land of vast distances and rich natural resources, Canada became a self-governing dominion in 1867, while retaining ties to the British crown. Canada repatriated its constitution from the UK in 1982, severing a final colonial tie. Economically and technologically, the nation has developed in parallel with the US, its neighbor to the south across the world's longest international border. Canada faces the political challenges of meeting public demands for quality improvements in health care, education, social services, and economic competitiveness, as well as responding to the particular concerns of predominantly francophone Quebec. Canada also aims to develop its diverse energy resources while maintaining its commitment to the environment.
Government Type: federal parliamentary democracy (Parliament of Canada) under a constitutional monarchy; a Commonwealth realm; federal and state authorities and responsibilities regulated in constitution
Population: 37,943,231 (July 2021 est.)
Ethnic Groups: Canadian 32.3%, English 18.3%, Scottish 13.9%, French 13.6%, Irish 13.4%, German 9.6%, Chinese 5.1%, Italian 4.6%, North American Indian 4.4%, East Indian 4%, other 51.6% (2016 est.)
Languages: English (official) 58.7%, French (official) 22%, Punjabi 1.4%, Italian 1.3%, Spanish 1.3%, German 1.3%, Cantonese 1.2%, Tagalog 1.2%, Arabic 1.1%, other 10.5% (2011 est.)
Religions: Catholic 39% (includes Roman Catholic 38.8%, other Catholic .2%), Protestant 20.3% (includes United Church 6.1%, Anglican 5%, Baptist 1.9%, Lutheran 1.5%, Pentecostal 1.5%, Presbyterian 1.4%, other Protestant 2.9%), Orthodox 1.6%, other Christian 6.3%, Muslim 3.2%, Hindu 1.5%, Sikh 1.4%, Buddhist 1.1%, Jewish 1%, other 0.6%, none 23.9% (2011 est.)
Interesting Facts information from the cia.gov website. Read more about Canada