Aglow Leader: Asia Regional Committee
Capital: Bangkok
Pray:
Pray for the Aglow groups and leaders to be strengthened.
Pray for all the resources and creativity needed to fulfill the intentions of God in the nation of Thailand.
Pray for the Aglow prayer group in the Capital city.
Pray for godly government leaders. Blessed is the nation whose God is The Lord, the people whom He has chosen for His own inheritance. Psalm 33:12
Proclaim:
Arise, shine; for your light has come! And the glory of the LORD is risen upon you. For behold, the darkness shall cover the earth, and deep darkness the people; but the LORD will arise over you, and His glory will be seen upon you. Isaiah 60:1,2 (NKJV)
Lift up your heads, O you gates! Lift up, you everlasting doors! And the King of glory shall come in. Who is this King of glory? The Lord of hosts, He is he King of glory. Selah Psalm 24:9-10 (NKJV)
Interesting Facts About Thailand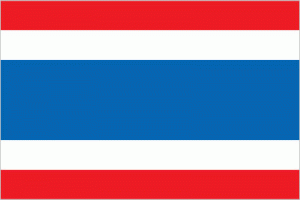 Background: A unified Thai kingdom was established in the mid-14th century. Known as Siam until 1939, Thailand is the only Southeast Asian country never to have been colonized by a European power. A bloodless revolution in 1932 led to the establishment of a constitutional monarchy. After the Japanese invaded Thailand in 1941, the government split into a pro-Japan faction and a pro-Ally faction backed by the King. Following the war, Thailand became a US treaty ally in 1954 after sending troops to Korea and later fighting alongside the US in Vietnam. Thailand since 2005 has experienced several rounds of political turmoil including a military coup in 2006 that ousted then Prime Minister THAKSIN Chinnawat, followed by large-scale street protests by competing political factions in 2008, 2009, and 2010. THAKSIN's youngest sister, YINGLAK Chinnawat, in 2011 led the Puea Thai Party to an electoral win and assumed control of the government.
In early May 2014, after months of large-scale anti-government protests in Bangkok beginning in November 2013, YINGLAK was removed from office by the Constitutional Court and in late May 2014 the Royal Thai Army, led by Royal Thai Army Gen. PRAYUT Chan-ocha, staged a coup against the caretaker government. PRAYUT was appointed prime minister in August 2014. PRAYUT also serves as the head of the National Council for Peace and Order (NCPO), a military-affiliated body that oversees the interim government. This body created several interim institutions to promote reform and draft a new constitution, which was passed in a national referendum in August 2016. In late 2017, PRAYUT announced elections would be held by November 2018; he has subsequently suggested they might occur in February 2019. As of mid-December 2018, a previoulsy held ban on campaigning and political activity has been lifted and per parliamentary laws, an election must be held within 150 days. King PHUMIPHON Adunyadet passed away in October 2016 after 70 years on the throne; his only son, WACHIRALONGKON Bodinthrathepphayawarangkun, ascended the throne in December 2016. He signed the new constitution in April 2017. Thailand has also experienced violence associated with the ethno-nationalist insurgency in its southern Malay-Muslim majority provinces. Since January 2004, thousands have been killed and wounded in the insurgency.
Government Type: constitutional monarchy
Population: 69,480,520 (July 2021 est.)
Ethnic Groups: Thai 97.5%, Burmese 1.3%, other 1.1%, unspecified <.1% (2015 est.)
Languages: Thai (official) only 90.7%, Thai and other languages 6.4%, only other languages 2.9% (includes Malay, Burmese) (2010 est.)
Religions: Buddhist 94.6%, Muslim 4.3%, Christian 1%, other <.1%, none <.1% (2015 est.)
Interesting Facts information from the cia.gov website. Read more about Thailand