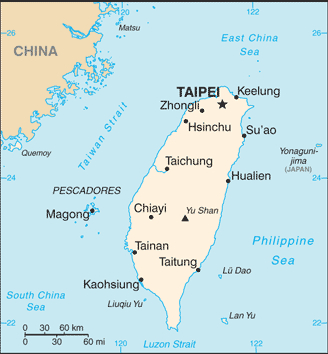 Aglow Leader: Mary Lui
National Coordinator
Capital: Taipei
Pray:
Pray for Aglow groups to be established.
Pray for Aglow leaders to be developed.
Pray for all the resources and creativity needed to fulfill the intentions of God in the nation of Taiwan.
Pray for an Aglow prayer group to be established in the Capital city.
Pray for godly government leaders. Blessed is the nation whose God is The Lord, the people whom He has chosen for His own inheritance. Psalm 33:12
Proclaim:
Arise, shine; for your light has come! And the glory of the LORD is risen upon you. For behold, the darkness shall cover the earth, and deep darkness the people; but the LORD will arise over you, and His glory will be seen upon you. Isaiah 60:1,2 (NKJV)
Lift up your heads, O you gates! Lift up, you everlasting doors! And the King of glory shall come in. Who is this King of glory? The Lord of hosts, He is the King of glory. Selah Psalm 24:9-10 (NKJV)
Interesting Facts About Taiwan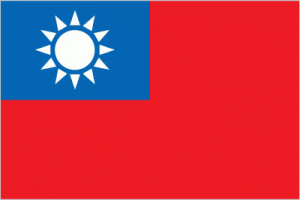 Background: First inhabited by Austronesian people, Taiwan became home to Han immigrants beginning in the late Ming Dynasty (17th century). In 1895, military defeat forced China's Qing Dynasty to cede Taiwan to Japan, which then governed Taiwan for 50 years. Taiwan came under Chinese Nationalist (Kuomintang, KMT) control after World War II. With the communist victory in the Chinese civil war in 1949, the Nationalist-controlled Republic of China government and 2 million Nationalists fled to Taiwan and continued to claim to be the legitimate government for mainland China and Taiwan based on a 1947 Constitution drawn up for all of China. Until 1987, however, the Nationalist government ruled Taiwan under a civil war martial law declaration dating to 1948.
Beginning in the 1970s, Nationalist authorities gradually began to incorporate the native population into the governing structure beyond the local level. The democratization process expanded rapidly in the 1980s, leading to the then illegal founding of Taiwan's first opposition party (the Democratic Progressive Party or DPP) in 1986 and the lifting of martial law the following year. Taiwan held legislative elections in 1992, the first in over forty years, and its first direct presidential election in 1996. In the 2000 presidential elections, Taiwan underwent its first peaceful transfer of power with the KMT loss to the DPP and afterwards experienced two additional democratic transfers of power in 2008 and 2016. Throughout this period, the island prospered, became one of East Asia's economic "Tigers," and after 2000 became a major investor in mainland China as cross-Strait ties matured. The dominant political issues continue to be economic reform and growth as well as management of sensitive relations between Taiwan and China.
Government Type: semi-presidential republic
Population: 23,572,052 (July 2021 est.)
Ethnic Groups: Han Chinese (including Hoklo, who compose approximately 70% of Taiwan's population, Hakka, and other groups originating in mainland China) more than 95%, indigenous Malayo-Polynesian peoples 2.3%
Languages: Mandarin Chinese (official), Taiwanese (Min Nan), Hakka dialects, approximately 16 indigenous languages
Religions: Buddhist 35.3%, Taoist 33.2%, Christian 3.9%, folk (includes Confucian) approximately 10%, none or unspecified 18.2% (2005 est.)
Interesting Facts information from the cia.gov website. Read more about Taiwan