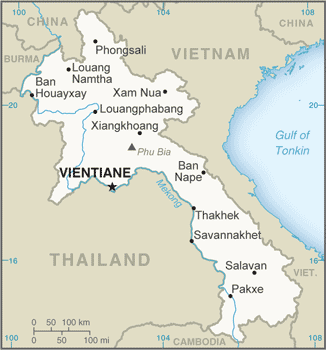 Aglow Status: Restricted
(The term "Restricted Nation" as used in Aglow is a nation where it is difficult or dangerous to be a Christian. Therefore the status of Aglow in nations indicated as Restricted is withheld.)
Capital: Vientiane (Viangchan)
Pray:
Pray for all the resources and creativity needed to fulfill the intentions of God in the nation of Laos.
Pray for godly government leaders. Blessed is the nation whose God is The Lord, the people whom He has chosen for His own inheritance. Psalm 33:12
Proclaim:
Arise, shine; for your light has come! And the glory of the LORD is risen upon you. For behold, the darkness shall cover the earth, and deep darkness the people; but the LORD will arise over you, and His glory will be seen upon you. Isaiah 60:1,2 (NKJV)
Lift up your heads, O you gates! Lift up, you everlasting doors! And the King of glory shall come in. Who is this King of glory? The Lord of hosts, He is the King of glory. Selah Psalm 24:9-10 (NKJV)
Interesting Facts About Laos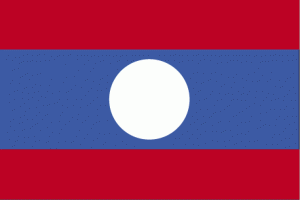 Background: Modern-day Laos has its roots in the ancient Lao kingdom of Lan Xang, established in the 14th century under King FA NGUM. For 300 years Lan Xang had influence reaching into present-day Cambodia and Thailand, as well as over all of what is now Laos. After centuries of gradual decline, Laos came under the domination of Siam (Thailand) from the late 18th century until the late 19th century, when it became part of French Indochina. The Franco-Siamese Treaty of 1907 defined the current Lao border with Thailand. In 1975, the communist Pathet Lao took control of the government, ending a six-century-old monarchy and instituting a strict socialist regime closely aligned to Vietnam. A gradual, limited return to private enterprise and the liberalization of foreign investment laws began in 1988. Laos became a member of ASEAN in 1997 and the WTO in 2013.
Government Type: Communist state
Population: 7,574,356 (July 2021 est.)
Ethnic Groups: Lao 53.2%, Khmou 11%, Hmong 9.2%, Phouthay 3.4%, Tai 3.1%, Makong 2.5%, Katong 2.2%, Lue 2%, Akha 1.8%, other 11.6% (2015 est.)
Languages: Lao (official), French, English, various ethnic languages
Religions: Buddhist 64.7%, Christian 1.7%, none 31.4%, other/not stated 2.1% (2015 est.)
Interesting Facts information from the cia.gov website. Read more about Laos