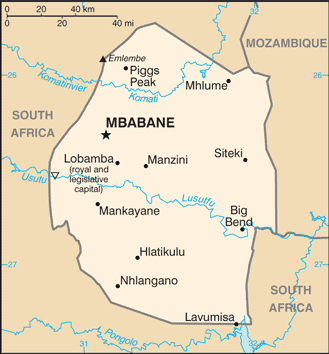 Aglow Status: No Aglow activity
Capital: Mbabane
Pray:
We are praying for Aglow to be affiliated in every nation in the world.  We are very close to reaching that goal.  Let's continue to move forward together, an army in the Spirit, to see Every nation touched, every heart changed.
Pray that an Aglow Prayer Group will be established in the capital city.
Pray for many to arise in Aglow International in Swaziland.
Proclaim:
Arise, shine; for your light has come!  And the glory of the LORD is risen upon you.  For behold, the darkness shall cover the earth, and deep darkness the people; but the LORD will arise over you, and His glory will be seen upon you.  Isaiah 60:1,2 (NKJV)
Lift up your heads, O you gates! Lift up, you everlasting doors! And the King of glory shall come in. Who is this King of glory? The Lord of hosts, He is he King of glory. Selah Psalm 24:9-10 (NKJV)
Interesting Facts About Swaziland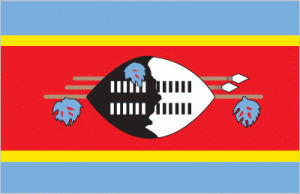 Background: Autonomy for Eswatini was guaranteed by the British in the late 19th century; independence was granted in 1968. A new constitution came into effect in 2006, which included provisions for a more independent parliament and judiciary, but the legal status of political parties remains unclear. King MSWATI III renamed the country from Swaziland to Eswatini in April 2018. Despite its classification as a lower-middle income country, Eswatini suffers from severe poverty and high unemployment. Eswatini has the world's highest HIV/AIDS prevalence rate, although recent years have shown marked declines in new infections.
Government Type: absolute monarchy
Population: 1,113,276 (July 2021 est.)
Ethnic Groups: predominantly Swazi; smaller populations of other African ethnic groups, including the Zulu, as well as people of European ancestry
Languages: English (official, used for government business), siSwati (official)
Religions: Christian 90% (Zionist – a blend of Christianity and indigenous ancestral worship – 40%, Roman Catholic 20%, other 30% – includes Anglican, Methodist, Mormon, Jehovah's Witness), Muslim 2%, other 8% (includes Baha'i, Buddhist, Hindu, indigenous, Jewish) (2015 est.)
Interesting Facts information from the cia.gov website. Read more about Swaziland