Leader:  Zameka Sijadu
National Committee President
Capital:  Pretoria (administrative);
Cape Town (legislative);
Bloemfontein (judiciary)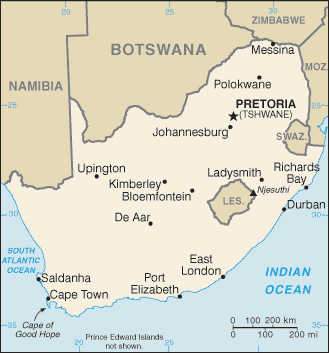 Pray
Pray for Godly governance in how South Africa responds towards the war in Ukraine. Pray that President Ramaphosa would respond in boldness and without fear.
Please pray that South Africa aligns to a favorable position towards Israel.
Pray for Aglow:
Pray for Aglow to expand to throughout all the Provinces.
Pray for Game Changers to be received with excitement by all.
Pray for unity of the Spirit.
Prophetic Proclaimation
"Behold I am with you and will keep you wherever you go and will bring you back to this land; for I will not leave you UNTIL I have done what I have spoken to you!" Genesis 28:15 
Lord, Your long–awaited TIME has come for South Africa! South Africa is victorious for the Kingdom of Heaven and declares victory for the entire continent of Africa!
Interesting Facts About South Africa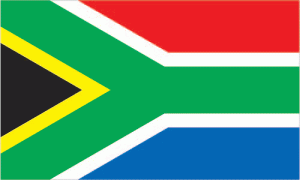 Background: Some of the earliest human remains in the fossil record are found in South Africa. By about A.D. 500, Bantu speaking groups began settling into what is now northeastern South Africa displacing Khoisan speaking groups to the southwest. Dutch traders landed at the southern tip of present-day South Africa in 1652 and established a stopover point on the spice route between the Netherlands and the Far East, founding the city of Cape Town. After the British seized the Cape of Good Hope area in 1806, many of the settlers of Dutch descent (Afrikaners, also called "Boers" (farmers) at the time) trekked north to found their own republics, Transvaal and Orange Free State. In the 1820s, several decades of wars began as the Zulus expanded their territory, moving out of what is today southeastern South Africa and clashing with other indigenous peoples and with expanding European settlements. The discovery of diamonds (1867) and gold (1886) spurred wealth and immigration from Europe.
The Anglo-Zulu War (1879) resulted in the incorporation of the Zulu kingdom's territory into the British Empire. Subsequently, the Afrikaner republics were incorporated into the British Empire after their defeat in the Second South African War (1899-1902). However, the British and the Afrikaners ruled together beginning in 1910 under the Union of South Africa, which became a republic in 1961 after a whites-only referendum. In 1948, the National Party was voted into power and instituted a policy of apartheid – billed as "separate development" of the races – which favored the white minority at the expense of the black majority and other non-white groups. The African National Congress (ANC) led the opposition to apartheid and many top ANC leaders, such as Nelson MANDELA, spent decades in South Africa's prisons. Internal protests and insurgency, as well as boycotts by some Western nations and institutions, led to the regime's eventual willingness to negotiate a peaceful transition to majority rule.
The first multi-racial elections in 1994 following the end of apartheid ushered in majority rule under an ANC-led government. South Africa has since struggled to address apartheid-era imbalances in wealth, housing, education, and health care. Jacob ZUMA became president in 2009 and was reelected in 2014, but resigned in February 2018 after numerous corruption scandals and gains by opposition parties in municipal elections in 2016. His successor, Cyril RAMAPHOSA, has made some progress in reigning in corruption, though many challenges persist. In May 2019 national elections, the country's sixth since the end of apartheid, the ANC won a majority of parliamentary seats, delivering RAMAPHOSA a five-year term.
Government Type: parliamentary republic
Population: 56,978,635 (July 2021 est.)
Ethnic Groups: Black African 80.9%, Colored 8.8%, White 7.8%, Indian/Asian 2.5% (2018 est.)
Languages: isiZulu (official) 24.7%, isiXhosa (official) 15.6%, Afrikaans (official) 12.1%, Sepedi (official) 9.8%, Setswana (official) 8.9%, English (official) 8.4%, Sesotho (official) 8%, Xitsonga (official) 4%, siSwati (official) 2.6%, Tshivenda (official) 2.5%, isiNdebele (official) 1.6%, other (includes Khoi, Nama, and San languages) 1.9% (2017 est.)
Religions: Christian 86%, ancestral, tribal, animist, or other traditional African religions 5.4%, Muslim 1.9%, other 1.5%, nothing in particular 5.2% (2015 est.)
Interesting Facts information from the cia.gov website. Read more about South Africa