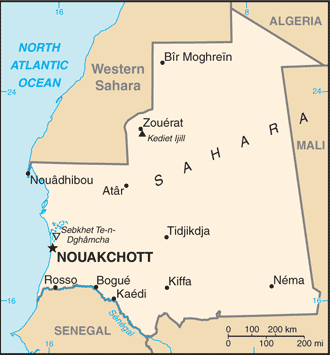 Aglow Leader: Augusta Odoteye
National Director, West Africa
Capital: Nouakchott
Pray:
Pray for the Aglow groups and leaders to be strengthened.
Pray for all the resources and creativity needed to fulfill the intentions of God in the nation of Mauritania.
Pray for the Aglow prayer group in the Capital city.
Pray for godly government leaders. Blessed is the nation whose God is The Lord, the people whom He has chosen for His own inheritance. Psalm 33:12
Proclaim:
Arise, shine; for your light has come!  And the glory of the LORD is risen upon you.  For behold, the darkness shall cover the earth, and deepdarkness the people; but the LORD will arise over you, and His glory will be seen upon you.  Isaiah 60:1,2 (NKJV)
Lift up your heads, O you gates! Lift up, you everlasting doors! And the King of glory shall come in. Who is this King of glory? The Lord of hosts, He is he King of glory. Selah Psalm 24:9-10 (NKJV)
Interesting Facts About Mauritania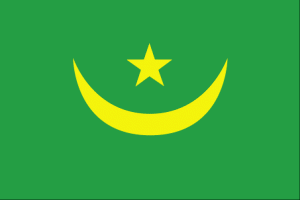 Background: The Berber and Bafour people were among the first to settle in what is now Mauritania. Originally a nomadic people, they were among the first in recorded history to convert from a nomadic to agricultural lifestyle. These groups account for roughly one third of Mauritania's ethnic makeup. The remainder of Mauritania's ethnic groups derive from former enslaved peoples and sub-Saharan ethnic groups originating mainly from the Senegal River Valley. These three groups constitute a strict caste system with deep ethnic divides that still exists today.
Formerly a French colony, Mauritania became an independent state in 1960. Mauritania initially began as a single-party authoritarian regime and saw 49 years of dictatorships, flawed elections, failed attempts at democracy, and military coups. Following the last coup in 2008, Ould Abdel AZIZ was elected president in 2009 and reelected in 2014. International observers recognized the elections as free and fair. Following his two terms, AZIZ became the first Mauritanian president to step down and observe a democratic transfer of power. This solidified Mauritania's status as an emerging democracy. After winning 52% of the vote, Mohamed Cheikh El GHAZOUANI was inaugurated in 2019.
The country faces a number of issues, including ethnic tensions and a terrorist threat. Between 2005 and 2011, Al-Qaeda in the Islamic Maghreb (AQIM) launched a series of attacks killing American and foreign tourists and aid workers, attacking diplomatic and government facilities, and ambushing Mauritanian soldiers and gendarmes. Although Mauritania has not seen an attack since 2011, AQIM and similar groups remain active in the Sahel region and continue to pose a threat to Mauritanians and foreign visitors.
Government Type: presidential republic
Population: 4,079,284 (July 2021 est.)
Ethnic Groups: Black Moors (Haratines – Arab-speaking slaves, former slaves, and their descendants of African origin, enslaved by white Moors) 40%, White Moors (of Arab-Berber descent, known as Beydane) 30%, Sub-Saharan Mauritanians (non-Arabic speaking, largely resident in or originating from the Senegal River Valley, including Halpulaar, Fulani, Soninke, Wolof, and Bambara ethnic groups) 30%
Languages: Arabic (official and national), Pular, Soninke, Wolof (all national languages), French
Religions: Muslim (official) 100%
Interesting Facts information from the cia.gov website. Read more about Mauritania