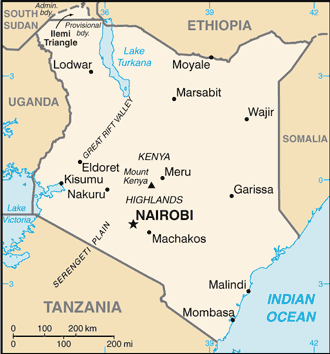 Aglow Leader: Monica Kagume
National Board President
Capital: Nairobi
Pray:
Pray for Kenya in the current political upheaval. Pray for peace in the government. Pray for God's blessing upon the citizens of Kenya. Lord, Your kingdom come, Your will be done in Kenya as it is in heaven!
1.6 million Kenyans are suffering in a severe famine facing hunger and malnutrition.  Pray for help with the provision of healthy food and water to meet the immediate crisis.  Pray for weather patterns that enable farmers to return to raising bountiful crops. Pray for strategies to provide help and sustainable resources for the people of Kenya. Lord, heal their land.
Pray for peaceful and beneficial solutions to the physician strike and the university lecturer strike in Kenya. Pray that those needing healthcare receive the help they need in the process. Pray that students receive the best education available.
Kenya national elections are August 2017. Pray for the voter registration process that the voice of the citizens will be well-represented. Pray for God's intentions for Kenya to be demonstrated through the elections. Pray for a peaceful process.
Proclaim:
Arise, shine; for your light has come!  And the glory of the LORD is risen upon you.  For behold, the darkness shall cover the earth, and deepdarkness the people; but the LORD will arise over you, and His glory will be seen upon you.  Isaiah 60:1,2 (NKJV)
Lift up your heads, O you gates! Lift up, you everlasting doors! And the King of glory shall come in. Who is this King of glory? The Lord of hosts, He is he King of glory. Selah Psalm 24:9-10 (NKJV)
Interesting Facts About Kenya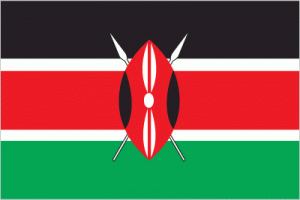 Background: Founding president and liberation struggle icon Jomo KENYATTA led Kenya from independence in 1963 until his death in 1978, when Vice President Daniel Arap MOI took power in a constitutional succession. The country was a de facto one-party state from 1969 until 1982, after which time the ruling Kenya African National Union (KANU) changed the constitution to make itself the sole legal party in Kenya. MOI acceded to internal and external pressure for political liberalization in late 1991. The ethnically fractured opposition failed to dislodge KANU from power in elections in 1992 and 1997, which were marred by violence and fraud. President MOI stepped down in December 2002 following fair and peaceful elections. Mwai KIBAKI, running as the candidate of the multiethnic, united opposition group, the National Rainbow Coalition (NARC), defeated KANU candidate Uhuru KENYATTA, the son of founding president Jomo KENYATTA, and assumed the presidency following a campaign centered on an anticorruption platform.
KIBAKI's reelection in December 2007 brought charges of vote rigging from Orange Democratic Movement (ODM) candidate Raila ODINGA and unleashed two months of violence in which approximately 1,100 people died. African Union-sponsored mediation led by former UN Secretary General Kofi ANNAN in late February 2008 resulted in a power-sharing accord bringing ODINGA into the government in the restored position of prime minister. The power sharing accord included a broad reform agenda, the centerpiece of which was constitutional reform. In August 2010, Kenyans overwhelmingly adopted a new constitution in a national referendum. The new constitution introduced additional checks and balances to executive power and devolved power and resources to 47 newly created counties. It also eliminated the position of prime minister. Uhuru KENYATTA won the first presidential election under the new constitution in March 2013, and was sworn into office the following month; he began a second term in November 2017 following a contentious, repeat election.
Government Type: presidential republic
Population: 54,685,051 (July 2021 est.)
Ethnic Groups: Kikuyu 17.1%, Luhya 14.3%, Kalenjin 13.4%, Luo 10.7%, Kamba 9.8%, Somali 5.8%, Kisii 5.7%, Mijikenda 5.2%, Meru 4.2%, Maasai 2.5%, Turkana 2.1%, non-Kenyan 1%, other 8.2% (2019 est.)
Languages: English (official), Kiswahili (official), numerous indigenous languages
Religions: Christian 85.5% (Protestant 33.4%, Catholic 20.6%, Evangelical 20.4%, African Instituted Churches 7%, other Christian 4.1%), Muslim 10.9%, other 1.8%, none 1.6%, don't know/no answer 0.2% (2019 est.)
Interesting Facts information from the cia.gov website. Read more about Kenya