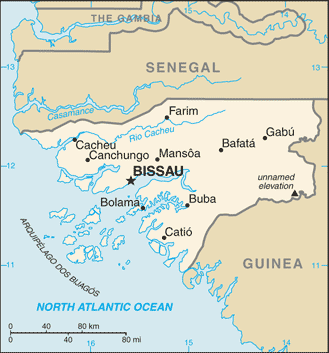 Aglow Leader: Genoveva Gomes (Beba)
National Board President
Capital: Bissau
Pray:
We thank God for His goodness and grace for all He is doing, for the dedicated leadership.  Aglow has acquired a photocopy machine and a generator for a small business project to raise funds for Aglow outreach work and other things.  We pray for God's move and power to bless the work of their hands as they reach out with God's love.
Aglow sisters in both Senegal and Guinea-Bissau are planning a conference and an outreach in the Gambia where God willing Augusta Odoteye will join them in the hope of activating and reviving the Aglow ministry there. This will be in late April or early May 2014.  We need prayers for this important event and for God's divine move as we proclaim His kingdom to arise to recover and restore the Aglow ministry in the Gambia. We ask for prayers for God's divine provision for funds for this up coming event. Partner with us in prayers. Thank you.
Proclaim:
Arise, shine; for your light has come!  And the glory of the LORD is risen upon you.  For behold, the darkness shall cover the earth, and deep darkness the people; but the LORD will arise over you, and His glory will be seen upon you.  Isaiah 60:1,2 (NKJV)
Lift up your heads, O you gates! Lift up, you everlasting doors! And the King of glory shall come in. Who is this King of glory? The Lord of hosts, He is he King of glory. Selah Psalm 24:9-10 (NKJV)
Interesting Facts About Guinea Bissau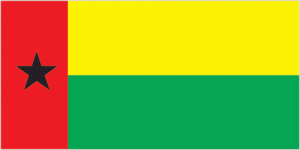 Background: For much of its history, Guinea-Bissau was under the control of the Mali Empire and the Kaabu kingdom. In the 16th century, Portugal began establishing trading posts along Guinea-Bissau's shoreline. Initially, the Portuguese were restricted to the coastline and islands. However, the slave and gold trade was lucrative to local African leaders, and the Portuguese were slowly able expand their power and influence inland. Starting in the 18th century, the Mali Empire and Kingdom of Kaabu slowly disintegrated into smaller local entities. By the 19th century, Portugal had fully incorporated Guinea-Bissau into its empire.
Since gaining independence in 1974, Guinea-Bissau has experienced considerable political and military upheaval. In 1980, a military coup established General Joao Bernardo 'Nino' VIEIRA as president. VIEIRA's regime suppressed political opposition and purged political rivals.  Several coup attempts through the 1980s and early 1990s failed to unseat him. In May 1999, a military mutiny and civil war led to VIEIRA's ouster. In February 2000, a transitional government turned over power to opposition leader Kumba YALA. In September 2003, a bloodless military coup overthrew YALA and installed businessman Henrique ROSA as interim president. In 2005, former President VIEIRA was reelected pledging to pursue economic development and national reconciliation; he was assassinated in March 2009. In June 2009, Malam Bacai SANHA was elected, but he passed away in January 2012 from a long-term illness. In April 2012, a military coup prevented the second-round of the presidential election from taking place. Following mediation from the Economic Community of Western African States (ECOWAS), a civilian transitional government assumed power. In 2014, Jose Mario VAZ won a free and fair election. In June 2019, VAZ became the first president in Guinea-Bissau's history to complete a full presidential term. After winning the 2019 presidential elections, Umaro SISSOCO EMBALO was sworn in as president.
Government Type: semi-presidential republic
Population: 1,976,187 (July 2021 est.)
Ethnic Groups: Fulani 28.5%, Balanta 22.5%, Mandinga 14.7%, Papel 9.1%, Manjaco 8.3%, Beafada 3.5%, Mancanha 3.1%, Bijago 2.1%, Felupe 1.7%, Mansoanca 1.4%, Balanta Mane 1%, other 1.8%, none 2.2% (2008 est.)
Languages: Portuguese-based Creole, Portuguese (official; largely used as a second or third language), Pular (a Fula language), Mandingo
Religions: Muslim 45.1%, Christian 22.1%, animist 14.9%, none 2%, unspecified 15.9% (2008 est.)
Interesting Facts information from the cia.gov website. Read more about Guinea Bissau