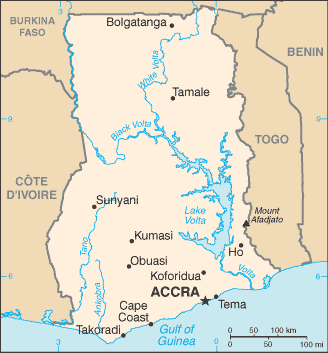 Aglow Leader: Dorothy Danso
National Board President
Capital: Accra
Pray:
The economic situation in the land is getting worse and worse which is    creating some worrying social concerns among the youth. Most of the cases of armed robbery reported in the media are all youth.  We need prayer for God's divine intervention.
Proclaim:
We need prayer and proclaim the fear of God to rule in the hearts of those in government for good governance. For God's transforming power in the area of forgiveness and reconciliation, and decree the move of God's power and peace in the land.
Arise, shine; for your light has come! And the glory of the LORD is risen upon you. For behold, the darkness shall cover the earth, and deep darkness the people; but the LORD will arise over you, and His glory will be seen upon you. Isaiah 60:1,2 (NKJV)
Lift up your heads, O you gates! Lift up, you everlasting doors! And the King of glory shall come in. Who is this King of glory? The Lord of hosts, He is he King of glory. Selah Psalm 24:9-10 (NKJV)
Interesting Facts About Ghana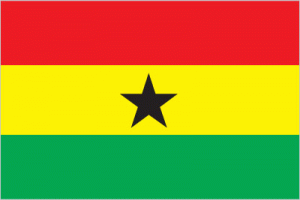 Background: Formed from the merger of the British colony of the Gold Coast and the Togoland trust territory, Ghana in 1957 became the first Sub-Saharan country in colonial Africa to gain its independence. Ghana endured a series of coups before Lt. Jerry RAWLINGS took power in 1981 and banned political parties. After approving a new constitution and restoring multiparty politics in 1992, RAWLINGS won presidential elections in 1992 and 1996 but was constitutionally prevented from running for a third term in 2000. John KUFUOR of the opposition New Patriotic Party (NPP) succeeded him and was reelected in 2004. John Atta MILLS of the National Democratic Congress won the 2008 presidential election and took over as head of state. MILLS died in July 2012 and was constitutionally succeeded by his vice president, John Dramani MAHAMA, who subsequently won the December 2012 presidential election. In 2016, Nana Addo Dankwa AKUFO-ADDO of the NPP defeated MAHAMA, marking the third time that Ghana's presidency has changed parties since the return to democracy.
Government Type: presidential republic
Population: 32,372,889 (July 2021 est.)
Ethnic Groups: Akan 47.5%, Mole-Dagbon 16.6%, Ewe 13.9%, Ga-Dangme 7.4%, Gurma 5.7%, Guan 3.7%, Grusi 2.5%, Mande 1.1%, other 1.4% (2010 est.)
Languages: Asante 16%, Ewe 14%, Fante 11.6%, Boron (Brong) 4.9%, Dagomba 4.4%, Dangme 4.2%, Dagarte (Dagaba) 3.9%, Kokomba 3.5%, Akyem 3.2%, Ga 3.1%, other 31.2% (2010 est.)
Religions: Christian 71.2% (Pentecostal/Charismatic 28.3%, Protestant 18.4%, Catholic 13.1%, other 11.4%), Muslim 17.6%, traditional 5.2%, other 0.8%, none 5.2% (2010 est.)
Interesting Facts information from the cia.gov website. Read more about Ghana