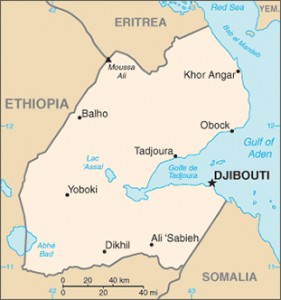 Aglow Leader: Mondo Esaw
Africa Regional Committee
Capital: Djibouti
Pray:
Pray for truth to be alive in the hearts and minds of the people in this nation.  Pray that old religious or traditional mindsets that keep people in spiritual bondage are transformed by truth.
Pray that North East Africa is cleansed of terrorism movements.
Pray for leaders in Aglow Djibouti who are genuine anointed visionaries to carry the mission and vision of Aglow International.
Pray for open doors for Aglow to be involved in community work.
Proclaim:
We proclaim that curses in the land are broken and blessing arises in the nation.
We proclaim revival with God's glory revealed through young people in the nation.
We proclaim God's Kingdom arising in Djibouti!
Interesting Facts About Djibouti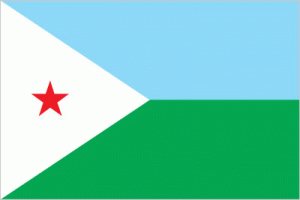 Background: The region of present-day Djibouti was the site of the medieval Ifat and Adal Sultanates. In the late 19th century, treaties signed by the ruling Somali and Afar sultans with the French allowed the latter to establish the colony of French Somaliland. The designation continued in use until 1967, when the name was changed to the French Territory of the Afars and the Issas. Upon independence in 1977, the country was named after its capital city of Djibouti. Hassan Gouled APTIDON installed an authoritarian one-party state and proceeded to serve as president until 1999. Unrest among the Afar minority during the 1990s led to a civil war that ended in 2001 with a peace accord between Afar rebels and the Somali Issa-dominated government. In 1999, Djibouti's first multiparty presidential election resulted in the election of Ismail Omar GUELLEH as president; he was reelected to a second term in 2005 and extended his tenure in office via a constitutional amendment, which allowed him to serve a third term in 2011 and begin a fourth term in 2016. Djibouti occupies a strategic geographic location at the intersection of the Red Sea and the Gulf of Aden. Its ports handle 95% of Ethiopia's trade. Djibouti's ports also service transshipments between Europe, the Middle East, and Asia. The government holds longstanding ties to France, which maintains a military presence in the country, as does the US, Japan, Italy, Germany, Spain, and China.
Government Type: presidential republic
Population: 938,413 (July 2021 est.)
Ethnic Groups: Somali 60%, Afar 35%, other 5% (mostly Yemeni Arab, also French, Ethiopian, and Italian)
Languages: French (official), Arabic (official), Somali, Afar
Religions: Sunni Muslim 94% (nearly all Djiboutians), Christian 6% (mainly foreign-born residents)
Interesting Facts information from the cia.gov website.  Read more about Djibouti