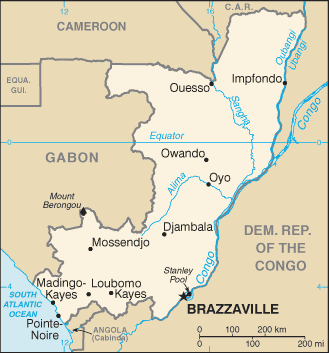 Aglow Leader: Magali Ngoy Makele
Local President
Capital: Brazzaville
Pray:
Pray for the Aglow groups and leaders to be strengthened.
Pray for all the resources and creativity needed to fulfill the intentions of God in the nation of The Republic of Congo.
Pray for the Aglow prayer group in the Capital city.
Pray for godly government leaders. Blessed is the nation whose God is The Lord, the people whom He has chosen for His own inheritance. Psalm 33:12
Proclaim:
Arise, shine; for your light has come! And the glory of the LORD is risen upon you. For behold, the darkness shall cover the earth, and deep darkness the people; but the LORD will arise over you, and His glory will be seen upon you. Isaiah 60:1,2 (NKJV)
Lift up your heads, O you gates! Lift up, you everlasting doors! And the King of glory shall come in. Who is this King of glory? The Lord of hosts, He is he King of glory. Selah Psalm 24:9-10 (NKJV)
Interesting Facts About The Republic of Congo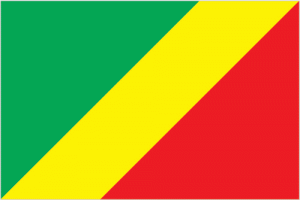 Background: Upon independence in 1960, the former French region of Middle Congo became the Republic of the Congo. A quarter century of experimentation with Marxism was abandoned in 1990 and a democratically elected government took office in 1992. A two-year civil war that ended in 1999 restored former Marxist President Denis SASSOU-Nguesso, who had ruled from 1979 to 1992, and sparked a short period of ethnic and political unrest that was resolved by a peace agreement in late 1999. A new constitution adopted three years later provided for a multi-party system and a seven-year presidential term, and elections arranged shortly thereafter installed SASSOU-Nguesso.
Following a year of renewed fighting, President SASSOU-Nguesso and southern-based rebel groups agreed to a final peace accord in March 2003. SASSOU-Nguesso was reeelected in 2009 and, after passing a referendum allowing him to run for a third term, was reelected again in 2016. The Republic of Congo is one of Africa's largest petroleum producers, but with declining production it will need new offshore oil finds to sustain its oil earnings over the long term.
Government Type: presidential republic
Population: 5,417,414 (July 2021 est.)
Ethnic Groups: Kongo 40.5%, Teke 16.9%, Mbochi 13.1%, foreigner 8.2%, Sangha 5.6%, Mbere/Mbeti/Kele 4.4%, Punu 4.3%, Pygmy 1.6%, Oubanguiens 1.6%, Duma 1.5%, Makaa 1.3%, other and unspecified 1% (2014-15 est.)
Languages: French (official), French Lingala and Monokutuba (lingua franca trade languages), many local languages and dialects (of which Kikongo is the most widespread)
Religions: Roman Catholic 33.1%, Awakening Churches/Christian Revival 22.3%, Protestant 19.9%, Salutiste 2.2%, Muslim 1.6%, Kimbanguiste 1.5%, other 8.1%, none 11.3% (2010 est.)
Interesting Facts information from the cia.gov website. Read more about Congo