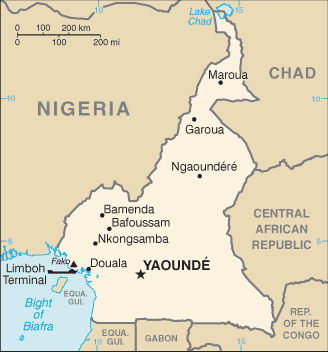 Aglow Leader: Mary Dioh
National Committee President
Capital: Yaoundé
Pray: 
Pray for divine guidance in the Presidential elections in October. Declare the peace of God covers the nation at the time of the elections. Pray for unity among the people.
Pray for the young people attending school. Proclaim they have a desire to learn with a high level of achievement in a safe, uplifting environment.
Declare the Kingdom is propelled as Aglow Cameroon provides leadership in evangelism, leadership and medical care. Proclaim fruitfulness in Aglow Cameroon!
Pray for the Aglow groups and leaders to be strengthened.
Pray for all the resources and creativity needed to fulfill the intentions of God in the nation of Cameroon.
Pray for the Aglow prayer group in the Capital city.
Pray for godly government leaders. Blessed is the nation whose God is The Lord, the people whom He has chosen for His own inheritance. Psalm 33:12
Proclaim:
Arise, shine; for your light has come! And the glory of the LORD is risen upon you. For behold, the darkness shall cover the earth, and deep darkness the people; but the LORD will arise over you, and His glory will be seen upon you. Isaiah 60:1,2 (NKJV)
Lift up your heads, O you gates! Lift up, you everlasting doors! And the King of glory shall come in. Who is this King of glory? The Lord of hosts, He is he King of glory. Selah Psalm 24:9-10 (NKJV)
Interesting Facts About Cameroon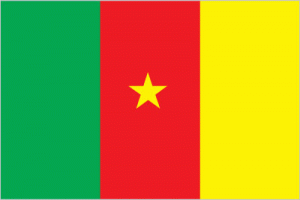 Background: Much of the area of present-day Cameroon was ruled by powerful chiefdoms before becoming a German colony in 1884 known as Kamerun. After World War I, the territory was divided between France and the UK as League of Nations mandates. French Cameroon became independent in 1960 as the Republic of Cameroon.
The following year the southern portion of neighboring British Cameroon voted to merge with the new country to form the Federal Republic of Cameroon. In 1972, a new constitution replaced the federation with a unitary state, the United Republic of Cameroon. The country has generally enjoyed stability, which has enabled the development of agriculture, roads, and railways, as well as a petroleum industry. Despite slow movement toward democratic reform, political power remains firmly in the hands of President Paul BIYA.
Government Type: presidential republic
Population: 28,524,175 (July 2021 est.)
Ethnic Groups: Bamileke-Bamu 24.3%, Beti/Bassa, Mbam 21.6%, Biu-Mandara 14.6%, Arab-Choa/Hausa/Kanuri 11%, Adamawa-Ubangi, 9.8%, Grassfields 7.7%, Kako, Meka/Pygmy 3.3%, Cotier/Ngoe/Oroko 2.7%, Southwestern Bantu 0.7%, foreign/other ethnic group 4.5% (2018 est.)
Languages: 24 major African language groups, English (official), French (official)
Religions: Roman Catholic 38.3%, Protestant 25.5%, other Christian 6.9%, Muslim 24.4%, animist 2.2%, other 0.5%, none 2.2% (2018 est.)
Interesting Facts information from the cia.gov website.  Read more about Cameroon