Aglow Leader: Prisca Ndikumana
Foreign Local President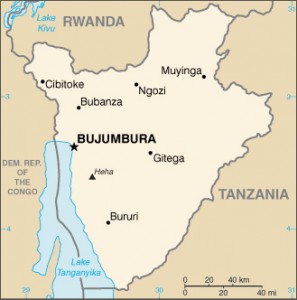 Capital:  Bujumbura
Pray:
Presidential elections will be held in Burundi in June 2015.  Pray for stability and peace in the nation during this political process.  Pray for decisions that benefit and bless the people of the nation.
Pray for economic recovery and growth.
Pray for Burundian women in Aglow to thirst for the work of the Lord.  May they be motivated by their delight in the Lord and His Presence guiding their lives.
Pray for Aglow leaders to grow in their calling and destiny.
Proclaim:
We proclaim an awakening in this generation of Burundi.  May the people of Burundi be filled with grace and know the abundance of God's resources for them.
Interesting Facts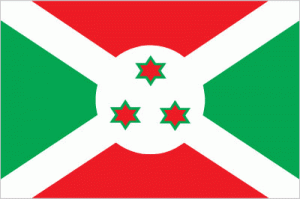 Background: Burundi is a small country in Central-East Africa bordered by Tanzania, Rwanda, the Democratic Republic of Congo, and Lake Tanganyika. Created in the 17th century, a Burundi Kingdom was preserved under German colonial rule in the late 19th and early 20th century, and then by Belgium after World War I. Burundi gained its independence from Belgium in 1962 as the Kingdom of Burundi, but the monarchy was overthrown in 1966 and a republic established. Political violence and non-democratic transfers of power have marked much of its history; Burundi's first democratically elected president, a Hutu, was assassinated in October 1993 after only 100 days in office. The internationally brokered Arusha Agreement, signed in 2000, and subsequent ceasefire agreements with armed movements ended the 1993-2005 civil war. Burundi's second democratic elections were held in 2005. Pierre NKURUNZIZA was elected president in 2005 and 2010, and again in a controversial election in 2015. Burundi continues to face many economic and political challenges.
Government Type: presidential republic
Population: 12,241,065 (July 2021 est.)
Ethnic Groups: Hutu, Tutsi, Twa (Pygmy)
Languages: Kirundi only 29.7% (official); French only .3% (official); Swahili only .2%; English only .1% (official); Kirundi and French 8.4%; Kirundi, French, and English 2.4%, other language combinations 2%, unspecified 56.9% (2008 est.)
Religions: Roman Catholic 62.1%, Protestant 23.9% (includes Adventist 2.3% and other Protestant 21.6%), Muslim 2.5%, other 3.6%, unspecified 7.9% (2008 est.)
Interesting Facts information from the cia.gov website.  Read more about Burundi