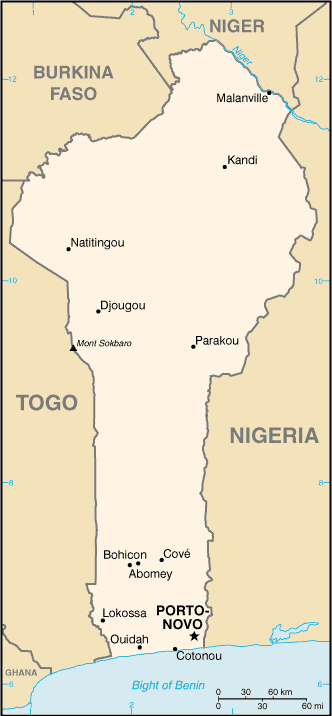 Aglow Leader: Jeanne Agossou
National Board President
Capital: Porto-Novo
Pray:
Pray for the Aglow groups and leaders to be strengthened.
Pray for all the resources and creativity needed to fulfill the intentions of God in the nation of Benin.
Pray for the Aglow prayer group in the Capital city.
Pray for godly government leaders. Blessed is the nation whose God is The Lord, the people whom He has chosen for His own inheritance. Psalm 33:12
Proclaim:
Arise, shine; for your light has come! And the glory of the LORD is risen upon you. For behold, the darkness shall cover the earth, and deep darkness the people; but the LORD will arise over you, and His glory will be seen upon you. Isaiah 60:1,2 (NKJV)
Lift up your heads, O you gates! Lift up, you everlasting doors! And the King of glory shall come in. Who is this King of glory? The Lord of hosts, He is he King of glory. Selah Psalm 24:9-10 (NKJV)
Interesting Facts About Benin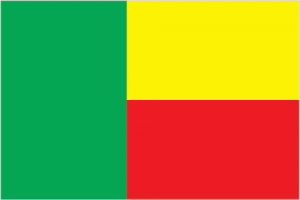 Background: Present day Benin was the site of Dahomey, a West African kingdom that rose to prominence in about 1600 and over the next two and a half centuries became a regional power, largely based on its slave trade. France began to control the coastal areas of Dahomey in the second half of the 19th century; the entire kingdom was conquered by 1894. French Dahomey achieved independence in 1960; it changed its name to the Republic of Benin in 1975.
A succession of military governments ended in 1972 with the rise to power of Mathieu KEREKOU and the establishment of a government based on Marxist-Leninist principles. A move to representative government began in 1989. Two years later, free elections ushered in former Prime Minister Nicephore SOGLO as president, marking the first successful transfer of power in Africa from a dictatorship to a democracy. KEREKOU was returned to power by elections held in 1996 and 2001, though some irregularities were alleged. KEREKOU stepped down at the end of his second term in 2006 and was succeeded by Thomas YAYI Boni, a political outsider and independent, who won a second five-year term in March 2011. Patrice TALON, a wealthy businessman, took office in 2016 after campaigning to restore public confidence in the government.
Government Type: presidential republic
Population: 13,301,694 (July 2021 est.)
note: estimates for this country explicitly take into account the effects of excess mortality due to AIDS; this can result in lower life expectancy, higher infant mortality, higher death rates, lower population growth rates, and changes in the distribution of population by age and sex than would otherwise be expected
Ethnic Groups: Fon and related 38.4%, Adja and related 15.1%, Yoruba and related 12%, Bariba and related 9.6%, Fulani and related 8.6%, Ottamari and related 6.1%, Yoa-Lokpa and related 4.3%, Dendi and related 2.9%, other 0.9%, foreigner 1.9% (2013 est.)
Languages: Muslim 27.7%, Roman Catholic 25.5%, Protestant 13.5% (Celestial 6.7%, Methodist 3.4%, other Protestant 3.4%), Vodoun 11.6%, other Christian 9.5%, other traditional religions 2.6%, other 2.6%, none 5.8% (2013 est.)French (official), Fon and Yoruba (most common vernaculars in south), tribal languages (at least six major ones in north)
Religions: Catholic 27.1%, Muslim 24.4%, Vodoun 17.3%, Protestant 10.4% (Celestial 5%, Methodist 3.2%, other Protestant 2.2%), other Christian 5.3%, other 15.5% (2002 census)
Interesting Facts information from the cia.gov website.  Read more about Benin