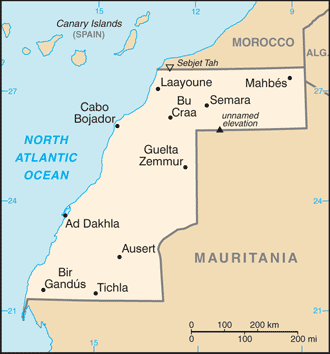 Aglow Status: No Aglow activity
Capital: Laayoune (administrative center)
Pray:
We are praying for Aglow to be affiliated in every nation in the world.  We are very close to reaching that goal.  Let's continue to move forward together, an army in the Spirit, to see Every nation touched, every heart changed.
Pray that an Aglow Prayer Group will be established in the capital city.
Pray for many to arise in Aglow International in Western Sahara.
Proclaim:
Arise, shine; for your light has come!  And the glory of the LORD is risen upon you.  For behold, the darkness shall cover the earth, and deep darkness the people; but the LORD will arise over you, and His glory will be seen upon you.  Isaiah 60:1,2 (NKJV)
Lift up your heads, O you gates! Lift up, you everlasting doors! And the King of glory shall come in. Who is this King of glory? The Lord of hosts, He is the King of glory. Selah Psalm 24:9-10 (NKJV)
Interesting Facts About Western Sahara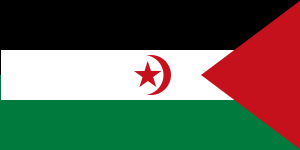 Background: Western Sahara is a disputed territory on the northwest coast of Africa bordered by Morocco, Mauritania, and Algeria. After Spain withdrew from its former colony of Spanish Sahara in 1976, Morocco annexed the northern two-thirds of Western Sahara and claimed the rest of the territory in 1979, following Mauritania's withdrawal.
A guerrilla war with the Polisario Front contesting Morocco's sovereignty ended in a 1991 cease-fire and the establishment of a UN peacekeeping operation. As part of this effort, the UN sought to offer a choice to the peoples of the Western Sahara between independence (favored by the Polisario Front) or integration into Morocco. A proposed referendum never took place due to lack of agreement on voter eligibility. The 2,700 km- (1,700 mi-) long defensive sand berm, built by the Moroccans from 1980 to 1987 and running the length of the territory, continues to separate the opposing forces with Morocco controlling the roughly 80 percent of the territory west of the berm.
Ethnic tensions in Western Sahara occasionally erupt into violence requiring a Moroccan security force response.
Government Type: legal status of territory and issue of sovereignty unresolved; territory contested by Morocco and Polisario Front (Popular Front for the Liberation of the Saguia el Hamra and Rio de Oro), which in February 1976 formally proclaimed a government-in-exile, the Sahrawi Arab Democratic Republic (SADR), near Tindouf, Algeria, led by President Mohamed ABDELAZIZ
Population: 538,811 (July 2013 est.)
Ethnic Groups: Arab, Berber
Languages: Standard Arabic (national), Hassaniya Arabic, Moroccan Arabic
Religions: Muslim
Interesting Facts information from the cia.gov website. Read more about Western Sahara