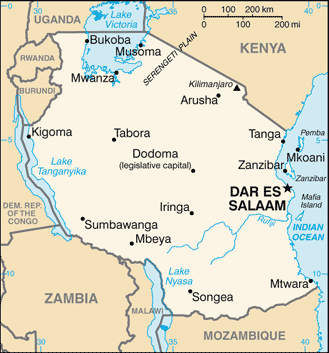 Aglow Leader: Berry Katembo
National Board President
Capital: Dodoma (legislative);
Dar es Salaam
Pray:
Pray for economic and political stability in Tanzania.
Pray for more people to know the Lordship of Jesus and relationship with Him.  Pray they live in the fullness of Christ.
Pray for Tanzania Aglow conferences to capture the hearts of people from different walks of life.  Pray for favor with government authorities, religious leaders and others.
Proclaim:
We proclaim favor upon Aglow Tanzania.
We proclaim salvation through Jesus Christ to Tanzanians of all walks of life.
We proclaim Jesus is Lord in Tanzania!
Interesting Facts About Tanzania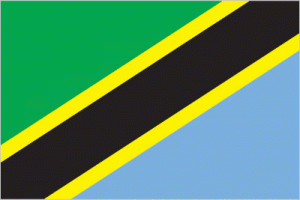 Background: Shortly after achieving independence from Britain in the early 1960s, Tanganyika and Zanzibar merged to form the nation of Tanzania in 1964. One-party rule ended in 1995 with the first democratic elections held in the country since the 1970s. Zanzibar's semi-autonomous status and popular opposition led to two contentious elections since 1995, which the ruling party won despite international observers' claims of voting irregularities. The formation of a government of national unity between Zanzibar's two leading parties succeeded in minimizing electoral tension in 2010.
Government Type: republic
Population: 48,261,942 (July 2013 est.)
Note: estimates for this country explicitly take into account the effects of excess mortality due to AIDS; this can result in lower life expectancy, higher infant mortality, higher death rates, lower population growth rates, and changes in the distribution of population by age and sex than would otherwise be expected
Ethnic Groups: mainland – African 99% (of which 95% are Bantu consisting of more than 130 tribes), other 1% (consisting of Asian, European, and Arab); Zanzibar – Arab, African, mixed Arab and African
Languages: Kiswahili or Swahili (official), Kiunguja (name for Swahili in Zanzibar), English (official, primary language of commerce, administration, and higher education), Arabic (widely spoken in Zanzibar), many local languages
Note: Kiswahili (Swahili) is the mother tongue of the Bantu people living in Zanzibar and nearby coastal Tanzania; although Kiswahili is Bantu in structure and origin, its vocabulary draws on a variety of sources including Arabic and English; it has become the lingua franca of central and eastern Africa; the first language of most people is one of the local languages
Religions: mainland – Christian 30%, Muslim 35%, indigenous beliefs 35%; Zanzibar – more than 99% Muslim
Interesting Facts information from the cia.gov website. Read more about Tanzania