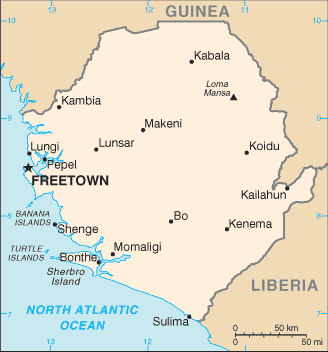 Aglow Leader: Sarian Kemoh
National Assistant
Capital: Freetown
Pray:
Pray for the Aglow groups and leaders to be strengthened.
Pray for all the resources and creativity needed to fulfill the intentions of God in the nation of Sierre Leone.
Pray for the Aglow prayer group in the Capital city.
Pray for godly government leaders. Blessed is the nation whose God is The Lord, the people whom He has chosen for His own inheritance. Psalm 33:12
Proclaim:
Arise, shine; for your light has come!  And the glory of the LORD is risen upon you.  For behold, the darkness shall cover the earth, and deep darkness the people; but the LORD will arise over you, and His glory will be seen upon you.  Isaiah 60:1,2 (NKJV)
Lift up your heads, O you gates! Lift up, you everlasting doors! And the King of glory shall come in. Who is this King of glory? The Lord of hosts, He is he King of glory. Selah Psalm 24:9-10 (NKJV)
Interesting Facts About Sierra Leone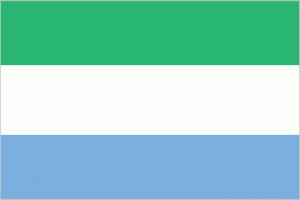 Background: Democracy is slowly being reestablished after the civil war from 1991 to 2002 that resulted in tens of thousands of deaths and the displacement of more than 2 million people (about a third of the population). The military, which took over full responsibility for security following the departure of UN peacekeepers at the end of 2005, is increasingly developing as a guarantor of the country's stability. The armed forces remained on the sideline during the 2007 and 2012 national elections but still look to the UN Integrated Peacebuilding Office in Sierra Leone (UNIPSIL) – a civilian UN mission – to support efforts to consolidate peace. The new government's priorities include furthering development, creating jobs, and stamping out endemic corruption.
Government Type: constitutional democracy
Population: 5,612,685 (July 2013 est.)
Ethnic Groups: Temne 35%, Mende 31%, Limba 8%, Kono 5%, Kriole 2% (descendants of freed Jamaican slaves who were settled in the Freetown area in the late-18th century; also known as Krio), Mandingo 2%, Loko 2%, other 15% (includes refugees from Liberia's recent civil war, and small numbers of Europeans, Lebanese, Pakistanis, and Indians) (2008 census)
Languages: English (official, regular use limited to literate minority), Mende (principal vernacular in the south), Temne (principal vernacular in the north), Krio (English-based Creole, spoken by the descendants of freed Jamaican slaves who were settled in the Freetown area, a lingua franca and a first language for 10% of the population but understood by 95%)
Religions: Muslim 60%, Christian 10%, indigenous beliefs 30%
Interesting Facts information from the cia.gov website. Read more about Sierra Leone