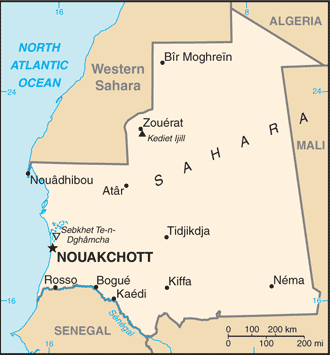 Aglow Leader: Augusta Odoteye
National Director, West Africa
Capital: Nouakchott
Pray:
Pray for the Aglow groups and leaders to be strengthened.
Pray for all the resources and creativity needed to fulfill the intentions of God in the nation of Mauritania.
Pray for the Aglow prayer group in the Capital city.
Pray for godly government leaders. Blessed is the nation whose God is The Lord, the people whom He has chosen for His own inheritance. Psalm 33:12
Proclaim:
Arise, shine; for your light has come!  And the glory of the LORD is risen upon you.  For behold, the darkness shall cover the earth, and deepdarkness the people; but the LORD will arise over you, and His glory will be seen upon you.  Isaiah 60:1,2 (NKJV)
Lift up your heads, O you gates! Lift up, you everlasting doors! And the King of glory shall come in. Who is this King of glory? The Lord of hosts, He is he King of glory. Selah Psalm 24:9-10 (NKJV)
Interesting Facts About Mauritania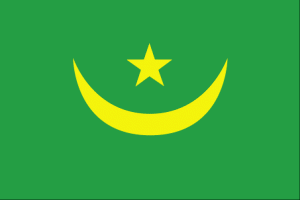 Background: Independent from France in 1960, Mauritania annexed the southern third of the former Spanish Sahara (now Western Sahara) in 1976 but relinquished it after three years of raids by the Polisario guerrilla front seeking independence for the territory.
Maaouya Ould Sid Ahmed TAYA seized power in a coup in 1984 and ruled Mauritania with a heavy hand for more than two decades.
A series of presidential elections that he held were widely seen as flawed. A bloodless coup in August 2005 deposed President TAYA and ushered in a military council that oversaw a transition to democratic rule. Independent candidate Sidi Ould Cheikh ABDALLAHI was inaugurated in April 2007 as Mauritania's first freely and fairly elected president. His term ended prematurely in August 2008 when a military junta led by General Mohamed Ould Abdel AZIZ deposed him and installed a military council government.
AZIZ was subsequently elected president in July 2009 and sworn in the following month. AZIZ sustained injuries from an accidental shooting by his own troops in October 2012 but has continued to maintain his authority. The country continues to experience ethnic tensions among its black population (Afro-Mauritanians) and white and black Moor (Arab-Berber) communities, and is having to confront a growing terrorism threat by al-Qa'ida in the Islamic Maghreb (AQIM).
Government Type: military junta
Population: 3,437,610 (July 2013 est.)
Ethnic Groups: black Moors (Haratines – Arab-speaking slaves, former slaves, and their descendants of African origin, enslaved by white Moors) 40%, white Moors (of Arab-Berber descent, known as Bidhan) 30%, black Africans (non-Arabic speaking, Halpulaar, Soninke, Wolof, and Bamara ethnic groups) 30%
Languages: Arabic (official and national), Pulaar, Soninke, Wolof (all national languages), French, Hassaniya (a variety of Arabic)
Religions: Muslim (official) 100%
Interesting Facts information from the cia.gov website. Read more about Mauritania