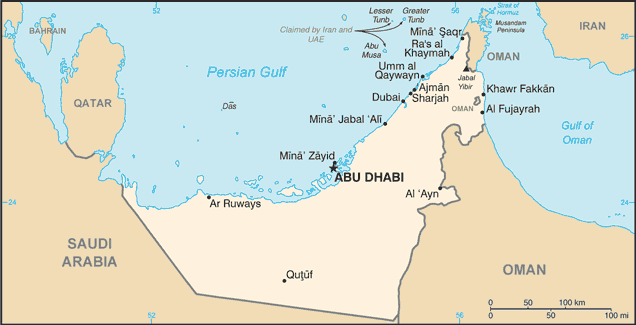 Aglow Status: Restricted
(The term "Restricted Nation" as used in Aglow is a nation where it is difficult or dangerous to be a Christian. Therefore the status of Aglow in nations indicated as Restricted is withheld.)
Capital: Abu Dhabi
Pray:
Pray for all the resources and creativity needed to fulfill the intentions of God in the nation of the United Arab Emirates.
Pray for godly government leaders. Blessed is the nation whose God is The Lord, the people whom He has chosen for His own inheritance. Psalm 33:12
Proclaim:
Arise, shine; for your light has come! And the glory of the LORD is risen upon you. For behold, the darkness shall cover the earth, and deep darkness the people; but the LORD will arise over you, and His glory will be seen upon you. Isaiah 60:1, 2 (NKJV)
Lift up your heads, O you gates! Lift up, you everlasting doors! And the King of glory shall come in. Who is this King of glory? The Lord of hosts, He is the King of glory. Selah Psalm 24:9-10 (NKJV)
Interesting Facts About the United Arab Emirates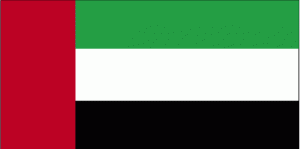 Background: The Trucial States of the Persian Gulf coast granted the UK control of their defense and foreign affairs in 19th century treaties. In 1971, six of these states – Abu Dhabi, 'Ajman, Al Fujayrah, Ash Shariqah, Dubayy, and Umm al Qaywayn – merged to form the United Arab Emirates (UAE). They were joined in 1972 by Ra's al Khaymah.
The UAE's per capita GDP is on par with those of leading West European nations. Its high oil revenues and its moderate foreign policy stance have allowed the UAE to play a vital role in the affairs of the region. For more than three decades, oil and global finance drove the UAE's economy. However, in 2008-09, the confluence of falling oil prices, collapsing real estate prices, and the international banking crisis hit the UAE especially hard. The UAE has essentially avoided the "Arab Spring" unrest seen elsewhere in the Middle East, though in March 2011, political activists and intellectuals signed a petition calling for greater public participation in governance that was widely circulated on the Internet.
In an effort to stem potential further unrest, the government announced a multi-year, $1.6-billion infrastructure investment plan for the poorer northern Emirates.
Government Type: federation with specified powers delegated to the UAE federal government and other powers reserved to member emirates
Population: 5,473,972 (July 2013 est.)
Note: estimate is based on the results of the 2005 census that included a significantly higher estimate of net immigration of non-citizens than previous estimates
Ethnic Groups: Emirati 19%, other Arab and Iranian 23%, South Asian 50%, other expatriates (includes Westerners and East Asians) 8% (1982)
Note: less than 20% are UAE citizens (1982)
Languages: Arabic (official), Persian, English, Hindi, Urdu
Religions: Muslim (Islam – official) 96% (Shia 16%), other (includes Christian, Hindu) 4%
Interesting Facts information from the cia.gov website. Read more about the United Arab Emirates