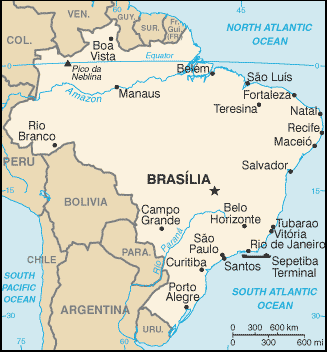 Aglow Leader: Ines Teixeira
National Board President
Capital: Brasilia
Pray:
Pray for the Aglow groups and leaders to be strengthened.
Pray for all the resources and creativity needed to fulfill the intentions of God in the nation of Brazil.
Pray for the Aglow prayer group in the Capital city.
Pray for godly government leaders. Blessed is the nation whose God is The Lord, the people whom He has chosen for His own inheritance. Psalm 33:12
Proclaim:
Arise, shine; for your light has come! And the glory of the LORD is risen upon you. For behold, the darkness shall cover the earth, and deep darkness the people; but the LORD will arise over you, and His glory will be seen upon you. Isaiah 60:1,2 (NKJV)
Lift up your heads, O you gates! Lift up, you everlasting doors! And the King of glory shall come in. Who is this King of glory? The Lord of hosts, He is he King of glory. Selah Psalm 24:9-10 (NKJV)
Interesting Facts About Brazil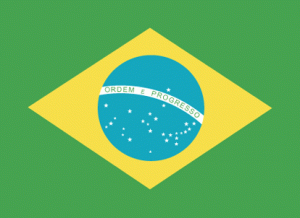 Background: Following more than three centuries under Portuguese rule, Brazil gained its independence in 1822, maintaining a monarchical system of government until the abolition of slavery in 1888 and the subsequent proclamation of a republic by the military in 1889. Brazilian coffee exporters politically dominated the country until populist leader Getulio VARGAS rose to power in 1930. By far the largest and most populous country in South America, Brazil underwent more than a half century of populist and military government until 1985, when the military regime peacefully ceded power to civilian rulers.
Brazil continues to pursue industrial and agricultural growth and development of its interior. Exploiting vast natural resources and a large labor pool, it is today South America's leading economic power and a regional leader, one of the first in the area to begin an economic recovery. Highly unequal income distribution and crime remain pressing problems.
Government Type: federal republic
Population: 201,009,622 (July 2013 est.)
Ethnic Groups: white 53.7%, mulatto (mixed white and black) 38.5%, black 6.2%, other (includes Japanese, Arab, Amerindian) 0.9%, unspecified 0.7% (2000 census)
Languages: Portuguese (official and most widely spoken language)
Note: less common languages include Spanish (border areas and schools), German, Italian, Japanese, English, and a large number of minor Amerindian languages
Religions: Roman Catholic (nominal) 73.6%, Protestant 15.4%, Spiritualist 1.3%, Bantu/Voodoo 0.3%, other 1.8%, unspecified 0.2%, none 7.4% (2000 census)
Interesting Facts information from the cia.gov website. Read more about Brazil