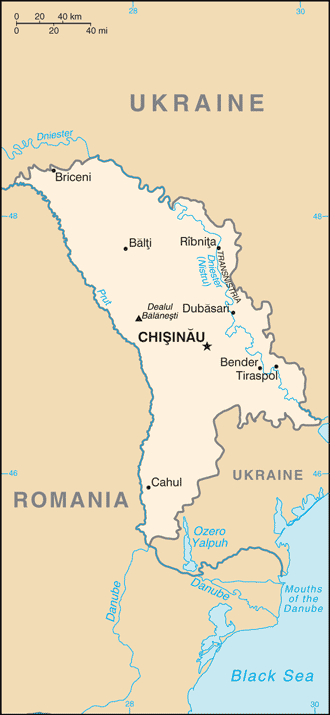 Aglow Leader: Marina Samoil
National Committee President
Capital: Chisinau in Romanian (Kishinev in Russian)
Pray:
Pray for the Aglow groups and leaders to be strengthened.
Pray for all the resources and creativity needed to fulfill the intentions of God in the nation of Moldova.
Pray for the Aglow prayer group in the Capital city.
Pray for godly government leaders. Blessed is the nation whose God is The Lord, the people whom He has chosen for His own inheritance. Psalm 33:12
Proclaim:
Arise, shine; for your light has come! And the glory of the LORD is risen upon you. For behold, the darkness shall cover the earth, and deep darkness the people; but the LORD will arise over you, and His glory will be seen upon you. Isaiah 60:1,2 (NKJV)
Lift up your heads, O you gates! Lift up, you everlasting doors! And the King of glory shall come in. Who is this King of glory? The Lord of hosts, He is he King of glory. Selah Psalm 24:9-10 (NKJV)
Interesting Facts About Moldova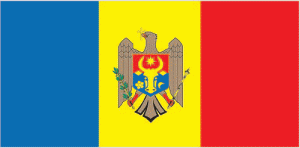 Background: Part of Romania during the interwar period, Moldova was incorporated into the Soviet Union at the close of World War II. Although the country has been independent from the USSR since 1991, Russian forces have remained on Moldovan territory east of the Nistru River supporting the separatist region of Transnistria, composed of a Slavic majority population (mostly Ukrainians and Russians), but with a sizeable ethnic Moldovan minority.
One of the poorest nations in Europe, Moldova became the first former Soviet state to elect a communist, Vladimir VORONIN, as its president in 2001. VORONIN served as Moldova's president until he resigned in September 2009, following the opposition's gain of a narrow majority in July parliamentary elections and the Communist Party's (PCRM) subsequent inability to attract the three-fifths of parliamentary votes required to elect a president and, by doing so, put into place a permanent government. Four Moldovan opposition parties formed a new coalition, the Alliance for European Integration (AEI), iterations of which have acted as Moldova's governing coalitions since.
Moldova experienced significant political uncertainty between 2009 and early 2012, holding three general elections and numerous presidential ballots in parliament, all of which failed to secure a president. Following November 2010 parliamentary elections, a reconstituted AEI-coalition consisting of three of the four original AEI parties formed a government, and in March 2012 was finally able to elect an independent as president. As of late May 2013, the ruling coalition – comprised of two of the original AEI parties and a splinter group from a third – is called the Pro-European Coalition.
In November 2013, the Moldovan Government initialed an Association Agreement with the European Union (EU), advancing the coalition's policy priority of EU integration.
Government Type: republic
Population: 3,619,925 (July 2013 est.)
Ethnic Groups: Moldovan/Romanian 78.2%, Ukrainian 8.4%, Russian 5.8%, Gagauz 4.4%, Bulgarian 1.9%, other 1.3% (2004 census)
Note: internal disputes with ethnic Slavs in the Transnistrian region
Languages: Moldovan (official, virtually the same as the Romanian language), Russian, Gagauz (a Turkish dialect)
Religions: Eastern Orthodox 98%, Jewish 1.5%, Baptist and other 0.5% (2000)
Interesting Facts information from the cia.gov website. Read more about Moldova