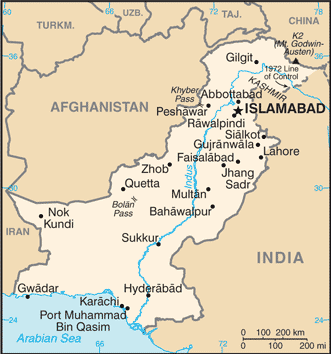 Aglow Status: Restricted
(The term "Restricted Nation" as used in Aglow is a nation where it is difficult or dangerous to be a Christian. Therefore the status of Aglow in nations indicated as Restricted is withheld.)
Capital: Islamabad
Pray:
Pray for peace and prosperity in Pakistan.
Pray that Pakistan is safe and free of terrorism.
Pray for the safety of churches and Christians who have been targeted with violence.  Pray for their courage and comfort.
Pray for legislation that protects and blesses the people and honors God.
Pray for the work of the ministry in Pakistan.  Pray for expansion.  Pray for resources of funds and equipment needed to do fulfill the vision of ministry.
Proclaim:
This is a time of change!  This is a time of restoration!
We proclaim abundance of God's blessing and favor in Pakistan!
Interesting Facts About Pakistan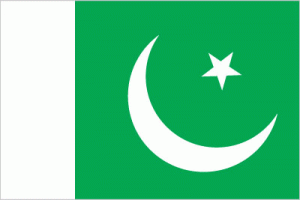 Background: The Indus Valley civilization, one of the oldest in the world and dating back at least 5,000 years, spread over much of what is presently Pakistan.
During the second millennium B.C., remnants of this culture fused with the migrating Indo-Aryan peoples. The area underwent successive invasions in subsequent centuries from the Persians, Greeks, Scythians, Arabs (who brought Islam), Afghans, and Turks. The Mughal Empire flourished in the 16th and 17th centuries; the British came to dominate the region in the 18th century. The separation in 1947 of British India into the Muslim state of Pakistan (with West and East sections) and largely Hindu India was never satisfactorily resolved, and India and Pakistan fought two wars – in 1947-48 and 1965 – over the disputed Kashmir territory.
A third war between these countries in 1971 – in which India capitalized on Islamabad's marginalization of Bengalis in Pakistani politics – resulted in East Pakistan becoming the separate nation of Bangladesh. In response to Indian nuclear weapons testing, Pakistan conducted its own tests in 1998. India-Pakistan relations have been rocky since the November 2008 Mumbai attacks, but both countries are taking small steps to put relations back on track.
In February 2008, Pakistan held parliamentary elections and in September 2008, after the resignation of former President MUSHARRAF, elected Asif Ali ZARDARI to the presidency. Pakistani government and military leaders are struggling to control domestic insurgents, many of whom are located in the tribal areas adjacent to the border with Afghanistan. In January 2012, Pakistan assumed a nonpermanent seat on the UN Security Council for the 2012-13 term.
Government Type: federal republic
Population: 193,238,868 (July 2013 est.)
Ethnic Groups: Punjabi 44.68%, Pashtun (Pathan) 15.42%, Sindhi 14.1%, Sariaki 8.38%, Muhajirs 7.57%, Balochi 3.57%, other 6.28%
Languages: Punjabi 48%, Sindhi 12%, Saraiki (a Punjabi variant) 10%, Pashto (alternate name, Pashtu) 8%, Urdu (official) 8%, Balochi 3%, Hindko 2%, Brahui 1%, English (official; lingua franca of Pakistani elite and most government ministries), Burushaski, and other 8%
Religions: Muslim (official) 96.4% (Sunni 85-90%, Shia 10-15%), other (includes Christian and Hindu) 3.6% (2010 est.)
Interesting Facts information from the cia.gov website. Read more about Pakistan