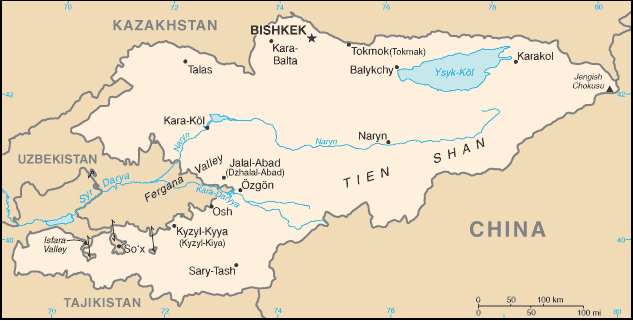 Aglow Leader: Roza Davletova
National Assistant
Capital: Bishkek
Pray:
We are praying for Aglow to be affiliated in every nation in the world.  We are very close to reaching that goal.  Let's continue to move forward together, an army in the Spirit, to see Every nation touched, every heart changed.
Pray that an Aglow Prayer Group will be established in the capital city.
Pray for many to arise in Aglow International in Kyrgyzstan.
Proclaim:
Arise, shine; for your light has come! And the glory of the LORD is risen upon you. For behold, the darkness shall cover the earth, and deep darkness the people; but the LORD will arise over you, and His glory will be seen upon you. Isaiah 60:1,2 (NKJV)
Lift up your heads, O you gates! Lift up, you everlasting doors! And the King of glory shall come in. Who is this King of glory? The Lord of hosts, He is the King of glory. Selah Psalm 24:9-10 (NKJV)
 Interesting Facts About Kyrgyzstan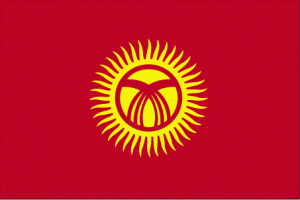 Background: A Central Asian country of incredible natural beauty and proud nomadic traditions, most of Kyrgyzstan was formally annexed to Russia in 1876. The Kyrgyz staged a major revolt against the Tsarist Empire in 1916 in which almost one-sixth of the Kyrgyz population was killed. Kyrgyzstan became a Soviet republic in 1936 and achieved independence in 1991 when the USSR dissolved.
Nationwide demonstrations in the spring of 2005 resulted in the ouster of President Askar AKAEV, who had run the country since 1990. Subsequent presidential elections in July 2005 were won overwhelmingly by former prime minister Kurmanbek BAKIEV. Over the next few years, the new president manipulated the parliament to accrue new powers for himself. In July 2009, after months of harassment against his opponents and media critics, BAKIEV won re-election in a presidential campaign that the international community deemed flawed. In April 2010, violent protests in Bishkek led to the collapse of the BAKIEV regime and his eventual fleeing to Minsk, Belarus.
His successor, Roza OTUNBAEVA, served as transitional president until Almazbek ATAMBAEV was inaugurated in December 2011. Continuing concerns include: the trajectory of democratization, endemic corruption, poor interethnic relations, and terrorism.
Government Type: republic
Population: 5,548,042 (July 2013 est.)
Ethnic Groups: Kyrgyz 64.9%, Uzbek 13.8%, Russian 12.5%, Dungan 1.1%, Ukrainian 1%, Uighur 1%, other 5.7% (1999 census)
Languages: Kyrgyz (official) 64.7%, Uzbek 13.6%, Russian (official) 12.5%, Dungun 1%, other 8.2% (1999 census)
Religions: Muslim 75%, Russian Orthodox 20%, other 5%
Interesting Facts information from the cia.gov website. Read more about Kyrgyzstan