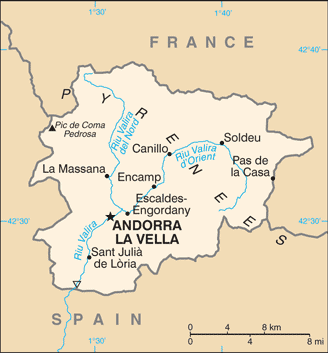 Aglow Status: No Aglow Activity
Capital: Andorra la Vella
Pray:
We are praying for Aglow to be affiliated in every nation in the world.  We are very close to reaching that goal.  Let's continue to move forward together, an army in the Spirit, to see Every nation touched, every heart changed.
Pray that an Aglow Prayer Group will be established in the capital city.
Pray for many to arise in Aglow International in Andorra.
Proclaim:
Arise, shine; for your light has come! And the glory of the LORD is risen upon you. For behold, the darkness shall cover the earth, and deep darkness the people; but the LORD will arise over you, and His glory will be seen upon you. Isaiah 60:1,2 (NKJV)
Lift up your heads, O you gates! Lift up, you everlasting doors! And the King of glory shall come in. Who is this King of glory? The Lord of hosts, He is the King of glory. Selah Psalm 24:9-10 (NKJV)
Interesting Facts About Andorra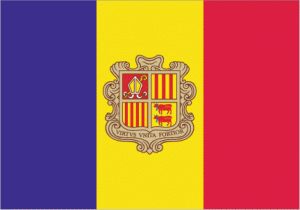 Background: The landlocked Principality of Andorra is one of the smallest states in Europe, nestled high in the Pyrenees Mountains between the French and Spanish borders.
For 715 years, from 1278 to 1993, Andorrans lived under a unique co-principality, ruled by French and Spanish leaders (from 1607 onward, the French chief of state and the Spanish bishop of Seu d'Urgell).
In 1993, this feudal system was modified, with the titular heads of state retained, but the government transformed into a parliamentary democracy. In the late 20th century, Andorra became a popular tourist destination. An estimated 10 million people visit each year drawn by the winter sports, summer climate, and duty free goods. Andorra has also become a wealthy international commercial center because of its banking facilities, low taxes, and lack of customs duties.
However, recent economic hardships have required Andorra to start taxing foreign investments and to implement stricter economic policies. Andorra is not a member of the European Union, but enjoys a special relationship with it and uses the Euro as its national currency.
Government Type: parliamentary democracy (since March 1993) that retains as its chiefs of state a coprincipality; the two princes are the president of France and bishop of Seu d'Urgell, Spain, who are represented in Andorra by the coprinces' representatives
Population: 85,293 (July 2013 est.)
Ethnic Groups: Spanish 43%, Andorran 33%, Portuguese 11%, French 7%, other 6% (1998)
Languages: Catalan (official), French, Castilian, Portuguese
Religions: Roman Catholic (predominant)
Interesting Facts information from the cia.gov website. Read more about Andorra