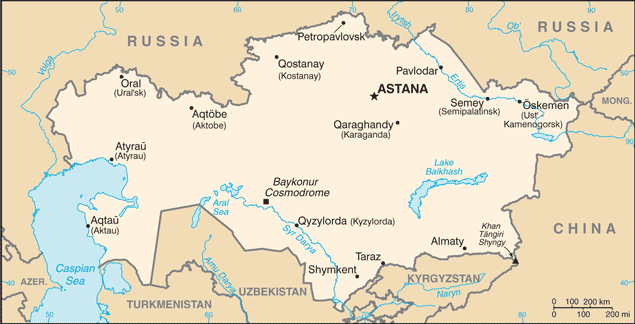 Aglow Status: No Aglow activity
Capital: Astana
Pray:
We are praying for Aglow to be affiliated in every nation in the world.  We are very close to reaching that goal.  Let's continue to move forward together, an army in the Spirit, to see Every nation touched, every heart changed.
Pray that an Aglow Prayer Group will be established in the capital city.
Pray for many to arise in Aglow International in Kazakhstan.
Proclaim:
Arise, shine; for your light has come! And the glory of the LORD is risen upon you. For behold, the darkness shall cover the earth, and deep darkness the people; but the LORD will arise over you, and His glory will be seen upon you. Isaiah 60:1,2 (NKJV)
Lift up your heads, O you gates! Lift up, you everlasting doors! And the King of glory shall come in. Who is this King of glory? The Lord of hosts, He is the King of glory. Selah Psalm 24:9-10 (NKJV)
Interesting Facts About Kazakhstan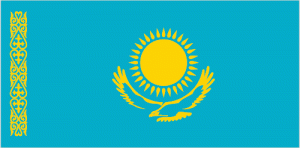 Background: Ethnic Kazakhs, a mix of Turkic and Mongol nomadic tribes who migrated into the region in the 13th century, were rarely united as a single nation.
The area was conquered by Russia in the 18th century, and Kazakhstan became a Soviet Republic in 1936. During the 1950s and 1960s agricultural "Virgin Lands" program, Soviet citizens were encouraged to help cultivate Kazakhstan's northern pastures. This influx of immigrants (mostly Russians, but also some other deported nationalities) skewed the ethnic mixture and enabled non-ethnic Kazakhs to outnumber natives.
Non-Muslim ethnic minorities departed Kazakhstan in large numbers from the mid-1990s through the mid-2000s and a national program has repatriated about a million ethnic Kazakhs thus far back to Kazakhstan. These trends have allowed Kazakhs to become the titular majority again. This dramatic demographic shift has also undermined the previous religious diversity and made the country more than 70 percent Muslim.
Kazakhstan's economy is larger than those of all the other Central Asian states largely due to the country's vast natural resources. Current issues include: developing a cohesive national identity; managing Islamic revivalism; expanding the development of the country's vast energy resources and exporting them to world markets; diversifying the economy outside the oil, gas, and mining sectors; enhancing Kazakhstan's economic competitiveness; developing a multiparty parliament and advancing political and social reform; and strengthening relations with neighboring states and other foreign powers.
Government Type: republic; authoritarian presidential rule, with little power outside the executive branch
Population: 17,736,896 (July 2013 est.)
Ethnic Groups: Kazakh (Qazaq) 63.1%, Russian 23.7%, Uzbek 2.8%, Ukrainian 2.1%, Uighur 1.4%, Tatar 1.3%, German 1.1%, other 4.5% (2009 census)
Languages: Kazakh (Qazaq, state language) 64.4%, Russian (official, used in everyday business, designated the "language of interethnic communication") 95% (2001 est.)
Religions: Muslim 70.2%, Christian 26.2% (Russian Orthodox 23.9%, other Christian 2.3%), Buddhist 0.1%, other 0.2%, atheist 2.8%, unspecified 0.5% (2009 Census)
Interesting Facts information from the cia.gov website. Read more about Kazakhstan