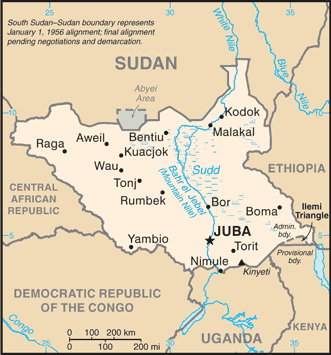 Aglow Leader: Harriet Namyalo
Capital: Juba
Pray:
Pray for the Aglow groups and leaders to be strengthened.
Pray for all the resources and creativity needed to fulfill the intentions of God in the nation of South Sudan.
Pray for the Aglow prayer group in the Capital city.
Pray for godly government leaders. Blessed is the nation whose God is The Lord, the people whom He has chosen for His own inheritance. Psalm 33:12
Proclaim:
Arise, shine; for your light has come!  And the glory of the LORD is risen upon you.  For behold, the darkness shall cover the earth, and deep darkness the people; but the LORD will arise over you, and His glory will be seen upon you.  Isaiah 60:1,2 (NKJV)
Lift up your heads, O you gates! Lift up, you everlasting doors! And the King of glory shall come in. Who is this King of glory? The Lord of hosts, He is he King of glory. Selah Psalm 24:9-10 (NKJV)
Interesting Facts About South Sudan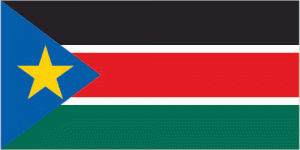 Background: Egypt attempted to colonize the region of southern Sudan by establishing the province of Equatoria in the 1870s. Islamic Mahdist revolutionaries overran the region in 1885, but in 1898 a British force was able to overthrow the Mahdist regime.
An Anglo-Egyptian Sudan was established the following year with Equatoria being the southernmost of its eight provinces. The isolated region was largely left to itself over the following decades, but Christian missionaries converted much of the population and facilitated the spread of English. When Sudan gained its independence in 1956, it was with the understanding that the southerners would be able to participate fully in the political system.
When the Arab Khartoum government reneged on its promises, a mutiny began that led to two prolonged periods of conflict (1955-1972 and 1983-2005) in which perhaps 2.5 million people died – mostly civilians – due to starvation and drought. Ongoing peace talks finally resulted in a Comprehensive Peace Agreement, signed in January 2005. As part of this agreement the south was granted a six-year period of autonomy to be followed by a referendum on final status.
The result of this referendum, held in January 2011, was a vote of 98% in favor of secession. Independence was attained on 9 July 2011. Since independence South Sudan has struggled with good governance and nation building and has attempted to control rebel militia groups operating in its territory. Economic conditions have deteriorated since January 2012 when the government decided to shut down oil production following bilateral disagreements with Sudan.
Government Type: repubic
Population: 11,090,104 (July 2013 est.)
Ethnic Groups: Dinka 35.8%, Nuer 15.6%, Shilluk, Azande, Bari, Kakwa, Kuku, Murle, Mandari, Didinga, Ndogo, Bviri, Lndi, Anuak, Bongo, Lango, Dungotona, Acholi (2011 est.)
Languages: English (official), Arabic (includes Juba and Sudanese variants) (official), regional languages include Dinka, Nuer, Bari, Zande, Shilluk
Religions: animist, Christian
Interesting Facts information from the cia.gov website. Read more about South Sudan