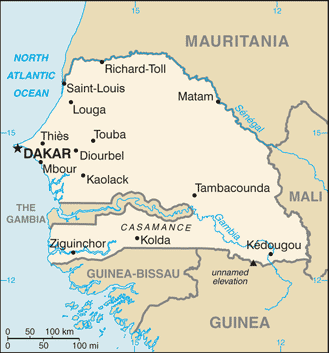 Aglow Leader: Saboudou Sagna
National Board President
Capital: Dakar
Pray:
Pray for the Aglow groups and leaders to be strengthened.
Pray for all the resources and creativity needed to fulfill the intentions of God in the nation of Senegal.
Pray for the Aglow prayer group in the Capital city.
Pray for godly government leaders. Blessed is the nation whose God is The Lord, the people whom He has chosen for His own inheritance. Psalm 33:12
Proclaim:
Arise, shine; for your light has come!  And the glory of the LORD is risen upon you.  For behold, the darkness shall cover the earth, and deep darkness the people; but the LORD will arise over you, and His glory will be seen upon you.  Isaiah 60:1,2 (NKJV)
Lift up your heads, O you gates! Lift up, you everlasting doors! And the King of glory shall come in. Who is this King of glory? The Lord of hosts, He is he King of glory. Selah Psalm 24:9-10 (NKJV)
Interesting Facts About Senegal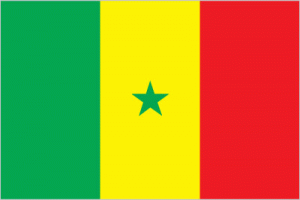 Background: The French colonies of Senegal and the French Sudan were merged in 1959 and granted their independence as the Mali Federation in 1960. The union broke up after only a few months. Senegal joined with The Gambia to form the nominal confederation of Senegambia in 1982. The envisaged integration of the two countries was never carried out, and the union was dissolved in 1989. The Movement of Democratic Forces in the Casamance (MFDC) has led a low-level separatist insurgency in southern Senegal since the 1980s, and several peace deals have failed to resolve the conflict. Nevertheless, Senegal remains one of the most stable democracies in Africa and has a long history of participating in international peacekeeping and regional mediation. Senegal was ruled by a Socialist Party for 40 years until Abdoulaye WADE was elected president in 2000. He was reelected in 2007 and during his two terms amended Senegal's constitution over a dozen times to increase executive power and to weaken the opposition. His decision to run for a third presidential term sparked a large public backlash that led to his defeat in a March 2012 runoff election with Macky SALL.
Government Type: republic
Population: 13,300,410 (July 2013 est.)
Ethnic Groups: Wolof 43.3%, Pular 23.8%, Serer 14.7%, Jola 3.7%, Mandinka 3%, Soninke 1.1%, European and Lebanese 1%, other 9.4%
Languages: French (official), Wolof, Pulaar, Jola, Mandinka
Religions: Muslim 94% (most adhere to one of the four main Sufi brotherhoods), Christian 5% (mostly Roman Catholic), indigenous beliefs 1%
Interesting Facts information from the cia.gov website. Read more about Senegal