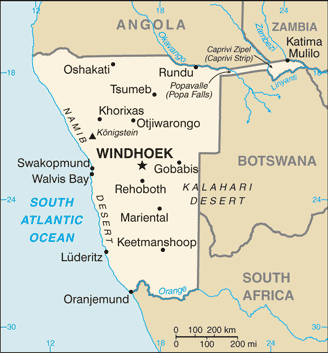 Aglow Leader: Batseba Kaimu
National Board President
Capital: Windhoek
Pray:
Pray for the Aglow groups and leaders to be strengthened.
Pray for all the resources and creativity needed to fulfill the intentions of God in the nation of Namibia.
Pray for the Aglow prayer group in the Capital city.
Pray for godly government leaders. Blessed is the nation whose God is The Lord, the people whom He has chosen for His own inheritance. Psalm 33:12
Proclaim:
Arise, shine; for your light has come!  And the glory of the LORD is risen upon you.  For behold, the darkness shall cover the earth, and deep darkness the people; but the LORD will arise over you, and His glory will be seen upon you.  Isaiah 60:1,2 (NKJV)
Lift up your heads, O you gates! Lift up, you everlasting doors! And the King of glory shall come in. Who is this King of glory? The Lord of hosts, He is he King of glory. Selah Psalm 24:9-10 (NKJV)
Interesting Facts About Namibia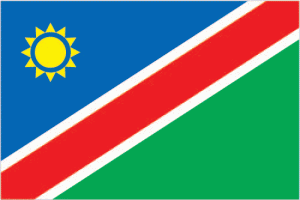 Background: South Africa occupied the German colony of South-West Africa during World War I and administered it as a mandate until after World War II, when it annexed the territory. In 1966 the Marxist South-West Africa People's Organization (SWAPO) guerrilla group launched a war of independence for the area that became Namibia, but it was not until 1988 that South Africa agreed to end its administration in accordance with a UN peace plan for the entire region.
Namibia has been governed by SWAPO since the country won independence in 1990. Hifikepunye POHAMBA was elected president in November 2004 in a landslide victory replacing Sam NUJOMA who led the country during its first 14 years of self rule. POHAMBA was reelected in November 2009.
Government Type: republic
Population: 2,182,852 (July 2013 est.)
Ethnic Groups: black 87.5%, white 6%, mixed 6.5%
note: about 50% of the population belong to the Ovambo tribe and 9% to the Kavangos tribe; other ethnic groups include Herero 7%, Damara 7%, Nama 5%, Caprivian 4%, Bushmen 3%, Baster 2%, Tswana 0.5%
Languages: English (official) 7%, Afrikaans (common language of most of the population and about 60% of the white population), German 32%, indigenous languages (includes Oshivambo, Herero, Nama) 1%
Religions: Christian 80% to 90% (at least 50% Lutheran), indigenous beliefs 10% to 20%
Interesting Facts information from the cia.gov website. Read more about Namibia