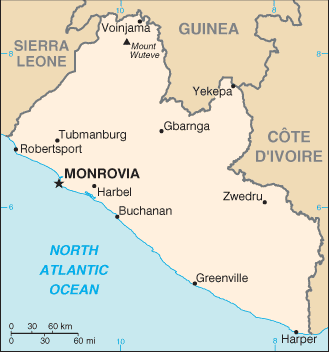 Aglow Leader: Leadership in transition
Capital: Monrovia
Pray:
The Aglow ministry is broken down in Liberia.  Our prayer is for God to raise up committed and dedicated men and women to lift the mantle and restore and revive the Aglow ministry in this nation.
Pray for all the resources and creativity needed to fulfill the intentions of God in the nation of Liberia.
Pray for the Aglow prayer group in the Capital city.
Pray for godly government leaders. Blessed is the nation whose God is The Lord, the people whom He has chosen for His own inheritance. Psalm 33:12
Proclaim:
Arise, shine; for your light has come!  And the glory of the LORD is risen upon you.  For behold, the darkness shall cover the earth, and deep darkness the people; but the LORD will arise over you, and His glory will be seen upon you.  Isaiah 60:1,2 (NKJV)
Lift up your heads, O you gates! Lift up, you everlasting doors! And the King of glory shall come in. Who is this King of glory? The Lord of hosts, He is he King of glory. Selah Psalm 24:9-10 (NKJV)
Interesting Facts About Liberia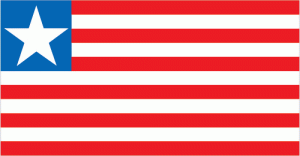 Background: Settlement of freed slaves from the US in what is today Liberia began in 1822; by 1847, the Americo-Liberians were able to establish a republic. William TUBMAN, president from 1944-71, did much to promote foreign investment and to bridge the economic, social, and political gaps between the descendants of the original settlers and the inhabitants of the interior. In 1980, a military coup led by Samuel DOE ushered in a decade of authoritarian rule. In December 1989, Charles TAYLOR launched a rebellion against DOE's regime that led to a prolonged civil war in which DOE was killed. A period of relative peace in 1997 allowed for elections that brought TAYLOR to power, but major fighting resumed in 2000. An August 2003 peace agreement ended the war and prompted the resignation of former president Charles TAYLOR, who faces war crimes charges in The Hague related to his involvement in Sierra Leone's civil war. After two years of rule by a transitional government, democratic elections in late 2005 brought President Ellen JOHNSON SIRLEAF to power. She subsequently won reelection in 2011 in a second round vote that was boycotted by the opposition and remains challenged to build Liberia's economy and reconcile a nation still recovering from 14 years of fighting. The United Nations Security Council in September 2012 passed Resolution 2066 which calls for a reduction of UN troops in Liberia by half by 2015, bringing the troop total down to fewer than 4000, and challenging Liberia's security sector to fill the gaps.
Government Type: republic
Population: 3,989,703 (July 2013 est.)
Ethnic Groups: Kpelle 20.3%, Bassa 13.4%, Grebo 10%, Gio 8%, Mano 7.9%, Kru 6%, Lorma 5.1%, Kissi 4.8%, Gola 4.4%, other 20.1% (2008 Census)
Languages: English 20% (official), some 20 ethnic group languages few of which can be written or used in correspondence
Religions: Christian 85.6%, Muslim 12.2%, Traditional 0.6%, other 0.2%, none 1.4% (2008 Census)
Interesting Facts information from the cia.gov website. Read more about Liberia