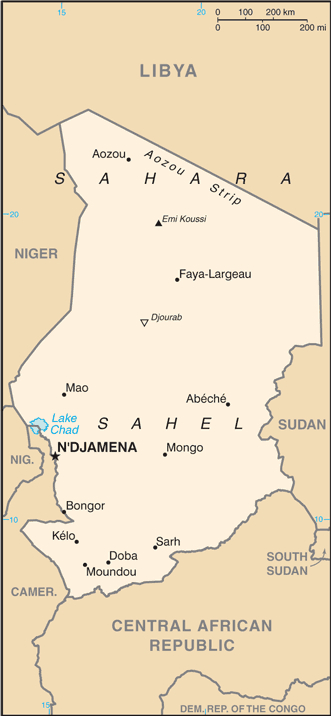 Aglow Leader: Rachel Rebeye
National Assistant
Capital: N'Djamena
Pray: 
Pray for the Aglow groups and leaders to be strengthened.
Pray for all the resources and creativity needed to fulfill the intentions of God in the nation of Chad.
Pray for the Aglow prayer group in the Capital city.
Pray for godly government leaders. Blessed is the nation whose God is The Lord, the people whom He has chosen for His own inheritance. Psalm 33:12
 Proclaim:
Arise, shine; for your light has come! And the glory of the LORD is risen upon you. For behold, the darkness shall cover the earth, and deep darkness the people; but the LORD will arise over you, and His glory will be seen upon you. Isaiah 60:1,2 (NKJV)
Lift up your heads, O you gates! Lift up, you everlasting doors! And the King of glory shall come in. Who is this King of glory? The Lord of hosts, He is he King of glory. Selah Psalm 24:9-10 (NKJV)
Interesting Facts About Chad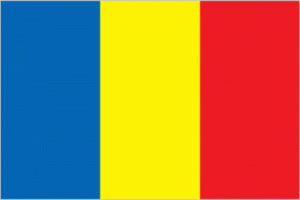 Background: Chad, part of France's African holdings until 1960, endured three decades of civil warfare, as well as invasions by Libya, before a semblance of peace was finally restored in 1990.
The government eventually drafted a democratic constitution and held flawed presidential elections in 1996 and 2001. In 1998, a rebellion broke out in northern Chad, which has sporadically flared up despite several peace agreements between the government and the insurgents.
In 2005, new rebel groups emerged in western Sudan and made probing attacks into eastern Chad despite signing peace agreements in December 2006 and October 2007. In June 2005, President Idriss DEBY held a referendum successfully removing constitutional term limits and won another controversial election in 2006.
Sporadic rebel campaigns continued throughout 2006 and 2007. The capital experienced a significant insurrection in early 2008, but has had no significant rebel threats since then, in part due to Chad's 2010 rapprochement with Sudan, which previously used Chadian rebels as proxies.
DEBY in 2011 was reelected to his fourth term in an election that international observers described as proceeding without incident. Power remains in the hands of an ethnic minority.
Government Type: Republic
Population: 11,193,452 (July 2013 est.)
Ethnic Groups: Sara 27.7%, Arab 12.3%, Mayo-Kebbi 11.5%, Kanem-Bornou 9%, Ouaddai 8.7%, Hadjarai 6.7%, Tandjile 6.5%, Gorane 6.3%, Fitri-Batha 4.7%, other 6.4%, unknown 0.3% (1993 census)
Languages: French (official), Arabic (official), Sara (in south), more than 120 different languages and dialects
Religions: Muslim 53.1%, Catholic 20.1%, Protestant 14.2%, animist 7.3%, other 0.5%, unknown 1.7%, atheist 3.1% (1993 census)
Interesting Facts information from the cia.gov website. Read more about Chad