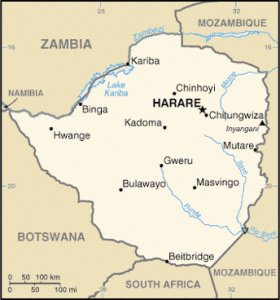 Aglow Leader: Eggrinah Kaliyati
National Board President
Capital: Harare
 Pray:
Violence has erupted following the presidential elections. Declare our God of all peace crushes the chaos. Declare order in the government and protection for the people.
Pray for Aglow:
Pray for Aglow in Zimbabwe to bring encouragement, hope and wisdom to people as they walk through the challenges of extreme change in the nation.
Pray for resources in Aglow to bring the good news of Jesus and the power of the Holy Spirit throughout the nation.
Proclaim:
Shall a nation be born at once? (Isaiah 66:8) We proclaim the birth of a new Zimbabwe! A nation that blesses God and blesses Israel is arising. A nation whose citizens are blessed with safety and the ability to flourish shall come forth.
Interesting Facts About Zimbabwe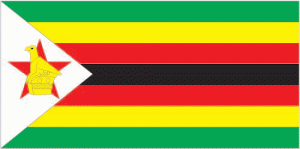 Background: The UK annexed Southern Rhodesia from the [British] South Africa Company in 1923. A 1961 constitution was formulated that favored whites in power.
In 1965 the government unilaterally declared its independence, but the UK did not recognize the act and demanded more complete voting rights for the black African majority in the country (then called Rhodesia). UN sanctions and a guerrilla uprising finally led to free elections in 1979 and independence (as Zimbabwe) in 1980.
Robert MUGABE, the nation's first prime minister, has been the country's only ruler (as president since 1987) and has dominated the country's political system since independence. His chaotic land redistribution campaign, which began in 2000, caused an exodus of white farmers, crippled the economy, and ushered in widespread shortages of basic commodities. Ignoring international condemnation, MUGABE rigged the 2002 presidential election to ensure his reelection.
In April 2005, the capital city of Harare embarked on Operation Restore Order, ostensibly an urban rationalization program, which resulted in the destruction of the homes or businesses of 700,000 mostly poor supporters of the opposition. President MUGABE in June 2007 instituted price controls on all basic commodities causing panic buying and leaving store shelves empty for months.
General elections held in March 2008 contained irregularities but still amounted to a censure of the ZANU-PF-led government with the opposition winning a majority of seats in parliament. MDC opposition leader Morgan TSVANGIRAI won the most votes in the presidential polls, but not enough to win outright. In the lead up to a run-off election in late June 2008, considerable violence enacted against opposition party members led to the withdrawal of TSVANGIRAI from the ballot. Extensive evidence of violence and intimidation resulted in international condemnation of the process.
Difficult negotiations over a power-sharing government, in which MUGABE remained president and TSVANGIRAI became prime minister, were finally settled in February 2009, although the leaders failed to agree upon many key outstanding governmental issues. MUGABE was reelected president in June 2013 in balloting that was severely flawed and internationally condemned.
Government Type: parliamentary democracy
Population: 13,182,908 (July 2013 est.)
Ethnic Groups: African 98% (Shona 82%, Ndebele 14%, other 2%), mixed and Asian 1%, white less than 1%
Languages: English (official), Shona, Sindebele (the language of the Ndebele, sometimes called Ndebele), numerous but minor tribal dialects
Religions: syncretic (part Christian, part indigenous beliefs) 50%, Christian 25%, indigenous beliefs 24%, Muslim and other 1%
Interesting Facts information from the cia.gov website.  Read more about Zimbabwe