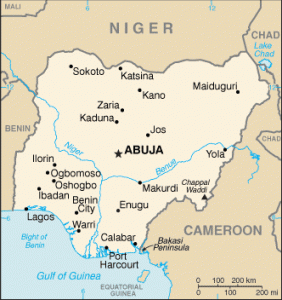 Aglow Leader: Olabisi (Bisi) Adeluyi
National Board President
Capital:  Abuja
In 2018, thousands of Christians were killed by Fulani herdsmen. In 2019, at least 120 people have been killed in reported Fulani terrorist attacks since February in the Kaduna state of Nigeria. The latest attack occurred on March 11, resulting in the deaths of 52 people, mostly women and children, and the destruction of more than 140 homes. A dusk-to-dawn curfew has been state imposed as there have been a string of recent attacks against communities within the predominantly Christian Adara chiefdom of southern Kaduna.
In late January, Boko Haram jihadists killed at least 60 people in an attack on the northeast Nigerian town of Rann. Hundreds of structures were burned in the attack.
Nigeria ranks as the 12th worst country in the world when it comes to Christian persecution, according to Open Doors USA's 2019 World Watch List.
Pray and Proclaim

Declare that the Power of the Prince of Peace covers Nigeria, bringing comfort to those who have suffered such loss and bringing courage to those who are afraid.
Drop spiritual bombs of peace and truth that stop attackers from killing and destroying their countrymen. Proclaim an invasion of the Truth of the Gospel to penetrate their hearts and set them free from this path of hatred and violence.
Pray for wisdom as the government deals with this situation.
Declare strength and courage to Nigeria Aglow and other Christians in the nation. Lord, fill our Nigerian brothers and sisters with unshakable confidence in You. Release a great Kingdom harvest in this time of trouble. Protect them and demonstrate Your miraculous power and love to them.
Let Your healing Presence be known in Nigeria. If I shut up the heavens so that there is no rain, or if I command the locust to devour the land, or if I send pestilence among My people, and My people who are called by My name humble themselves and pray and seek My face and turn from their wicked ways, then I will hear from heaven, will forgive their sin and will heal their land. Now My eyes will be open and My ears attentive to the prayer offered in this place. For now I have chosen and consecrated this house that My name may be there forever, and My eyes and My heart will be there perpetually. – II Chronicles 7:13-16
Interesting Facts About Nigeria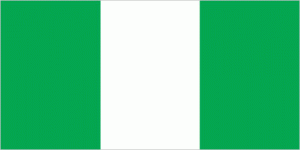 Background: British influence and control over what would become Nigeria and Africa's most populous country grew through the 19th century. A series of constitutions after World War II granted Nigeria greater autonomy; independence came in 1960. Following nearly 16 years of military rule, a new constitution was adopted in 1999, and a peaceful transition to civilian government was completed. The government continues to face the daunting task of reforming a petroleum-based economy, whose revenues have been squandered through corruption and mismanagement, and institutionalizing democracy. In addition, Nigeria continues to experience longstanding ethnic and religious tensions. Although both the 2003 and 2007 presidential elections were marred by significant irregularities and violence, Nigeria is currently experiencing its longest period of civilian rule since independence. The general elections of April 2007 marked the first civilian-to-civilian transfer of power in the country's history.
Government Type: federal republic
Population: 174,507,539 (July 2013 est.)
Ethnic Groups: Nigeria, Africa's most populous country, is composed of more than 250 ethnic groups; the following are the most populous and politically influential: Hausa and Fulani 29%, Yoruba 21%, Igbo (Ibo) 18%, Ijaw 10%, Kanuri 4%, Ibibio 3.5%, Tiv 2.5%
Languages: English (official), Hausa, Yoruba, Igbo (Ibo), Fulani, over 500 additional indigenous languages
Religions: Muslim 50%, Christian 40%, indigenous beliefs 10%
Interesting Facts information from the cia.gov website.  Read more about Nigeria