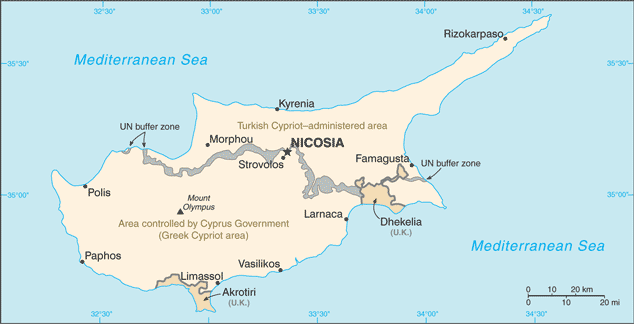 Aglow Leader:
Local Leadership
Capital: Nicosia
Pray:
Pray for the Aglow groups and leaders to be strengthened.
Pray for all the resources and creativity needed to fulfill the intentions of God      in the nation of Cyprus.
Pray for      the Aglow prayer group in the Capital city.
Pray for godly government leaders. Blessed is the nation whose God is The Lord, the people whom He has chosen for His own inheritance. Psalm 33:12
Proclaim:
Arise, shine; for your light has come! And the glory of the LORD is risen upon you. For behold, the darkness shall cover the earth, and deep darkness the people; but the LORD will arise over you, and His glory will be seen upon you. Isaiah 60:1,2 (NKJV)
Lift up your heads, O you gates! Lift up, you everlasting doors! And the King of glory shall come in. Who is this King of glory? The Lord of hosts, He is the King of glory. Selah Psalm 24:9-10 (NKJV)
Interesting Facts About Cyprus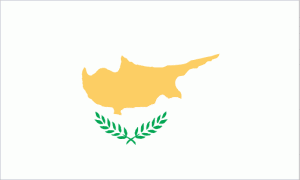 Background: A former British colony, Cyprus became independent in 1960 following years of resistance to British rule. Tensions between the Greek Cypriot majority and Turkish Cypriot minority came to a head in December 1963, when violence broke out in the capital of Nicosia. Despite the deployment of UN peacekeepers in 1964, sporadic intercommunal violence continued forcing most Turkish Cypriots into enclaves throughout the island.
In 1974, a Greek Government-sponsored attempt to seize control of Cyprus was met by military intervention from Turkey, which soon controlled more than a third of the island. In 1983, the Turkish Cypriot-occupied area declared itself the "Turkish Republic of Northern Cyprus" ("TRNC"), but it is recognized only by Turkey. The election of a new Cypriot president in 2008 served as the impetus for the UN to encourage both the Greek Cypriot and Turkish Cypriot communities to reopen unification negotiations.
In September 2008, the leaders of the two communities began discussions under UN auspices aimed at reuniting the divided island. The talks are ongoing. The entire island entered the EU on 1 May 2004, although the EU acquis – the body of common rights and obligations – applies only to the areas under the internationally recognized government, and is suspended in the areas administered by Turkish Cypriots. However, individual Turkish Cypriots able to document their eligibility for Republic of Cyprus citizenship legally enjoy the same rights accorded to other citizens of European Union states.
Government Type: republic
Note: a separation of the two ethnic communities inhabiting the island began following the outbreak of communal strife in 1963; this separation was further solidified after the Turkish intervention in July 1974, following a Greek military-junta-supported coup attempt that gave the Turkish Cypriots de facto control in the north; Greek Cypriots control the only internationally recognized government; on 15 November 1983 Turkish Cypriot "President" Rauf DENKTAS declared independence and the formation of a "Turkish Republic of Northern Cyprus" ("TRNC"), which is recognized only by Turkey
Population: 1,155,403 (July 2013 est.)
Ethnic Groups: Greek 77%, Turkish 18%, other 5% (2001)
Languages: Greek (official), Turkish (official), English
Religions: Greek Orthodox 78%, Muslim 18%, other (includes Maronite and Armenian Apostolic) 4%
Interesting Facts information from the cia.gov website. Read more about Cyprus