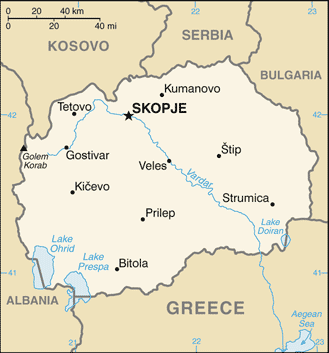 Aglow Leader: European Regional Committee
Capital: Skopje
Pray:
Pray for the Aglow groups and leaders to be strengthened.
Pray for all the resources and creativity needed to fulfill the intentions of God in the nation of Macedonia.
Pray for the Aglow prayer group in the Capital city.
Pray for godly government leaders. Blessed is the nation whose God is The Lord, the people whom He has chosen for His own inheritance. Psalm 33:12
Proclaim:
Arise, shine; for your light has come! And the glory of the LORD is risen upon you. For behold, the darkness shall cover the earth, and deep darkness the people; but the LORD will arise over you, and His glory will be seen upon you. Isaiah 60:1,2 (NKJV)
Lift up your heads, O you gates! Lift up, you everlasting doors! And the King of glory shall come in. Who is this King of glory? The Lord of hosts, He is he King of glory. Selah Psalm 24:9-10 (NKJV)
Interesting Facts About Macedonia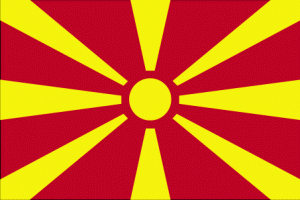 Background: Macedonia gained its independence peacefully from Yugoslavia in 1991. Greece's objection to the new state's use of what it considered a Hellenic name and symbols delayed international recognition, which occurred under the provisional designation of "the Former Yugoslav Republic of Macedonia."
In 1995, Greece lifted a 20-month trade embargo and the two countries agreed to normalize relations, but the issue of the name remained unresolved and negotiations for a solution are ongoing.
Since 2004, the United States and over 130 other nations have recognized Macedonia by its constitutional name, Republic of Macedonia. Some ethnic Albanians, angered by perceived political and economic inequities, launched an insurgency in 2001 that eventually won the support of the majority of Macedonia's ethnic Albanian population and led to the internationally brokered Ohrid Framework Agreement, which ended the fighting and established guidelines for the creation of new laws that enhanced the rights of minorities.
Although Macedonia became an EU candidate in 2005, the country still faces challenges, including fully implementing the Framework Agreement, improving relations with Bulgaria, carrying out democratic reforms, and stimulating economic growth and development.
Government Type: parliamentary democracy
Population: 2,087,171 (July 2013 est.)
Ethnic Groups: Macedonian 64.2%, Albanian 25.2%, Turkish 3.9%, Roma (Gypsy) 2.7%, Serb 1.8%, other 2.2% (2002 census)
Languages: Macedonian (official) 66.5%, Albanian (official) 25.1%, Turkish 3.5%, Roma 1.9%, Serbian 1.2%, other 1.8% (2002 census)
Religions: Macedonian Orthodox 64.7%, Muslim 33.3%, other Christian 0.37%, other and unspecified 1.63% (2002 census)
Interesting Facts information from the cia.gov website. Read more about Macedonia