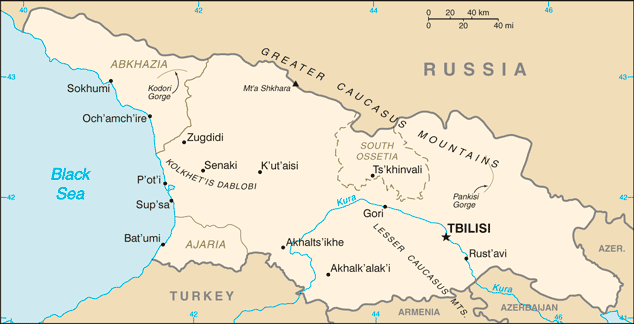 Aglow Leader:
European Regional Committee
Capital: Tbilisi
Pray:
There has been great enthusiasm for Aglow ministry recently following an Aglow National Conference in Armenia that people from Georgia also attended.   Pray for new leaders and members to step up in the call and vision to establish Aglow in Georgia.
Pray for the Aglow groups and leaders to be strengthened.
Pray for all the resources and creativity needed to fulfill the intentions of God in the nation of Georgia.
Pray for the Aglow prayer group in the Capital city.
Pray for godly government leaders. Blessed is the nation whose God is The Lord, the people whom He has chosen for His own inheritance. Psalm 33:12
Proclaim:
For Georgia's sake I will not keep silent. For Tbilisi's sake I will not remain quiet till her vindication shines out like the dawn, her salvation like a blazing torch. (Taken from Isaiah 62:1 NIV)
Arise, shine; for your light has come! And the glory of the LORD is risen upon you. For behold, the darkness shall cover the earth, and deep darkness the people; but the LORD will arise over you, and His glory will be seen upon you. Isaiah 60:1,2 (NKJV)
Lift up your heads, O you gates! Lift up, you everlasting doors! And the King of glory shall come in. Who is this King of glory? The Lord of hosts, He is he King of glory. Selah Psalm 24:9-10 (NKJV)
Interesting Facts About Georgia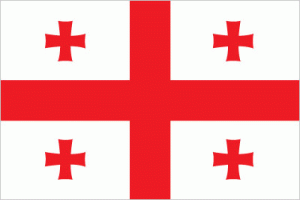 Background: The region of present day Georgia contained the ancient kingdoms of Colchis and Kartli-Iberia. The area came under Roman influence in the first centuries A.D., and Christianity became the state religion in the 330s.
Domination by Persians, Arabs, and Turks was followed by a Georgian golden age (11th-13th centuries) that was cut short by the Mongol invasion of 1236. Subsequently, the Ottoman and Persian empires competed for influence in the region.
Georgia was absorbed into the Russian Empire in the 19th century. Independent for three years (1918-1921) following the Russian revolution, it was forcibly incorporated into the USSR in 1921 and regained its independence when the Soviet Union dissolved in 1991.
Mounting public discontent over rampant corruption and ineffective government services, followed by an attempt by the incumbent Georgian Government to manipulate national legislative elections in November 2003 touched off widespread protests that led to the resignation of Eduard SHEVARDNADZE, president since 1995. In the aftermath of that popular movement, which became known as the "Rose Revolution," new elections in early 2004 swept Mikheil SAAKASHVILI into power along with his United National Movement (UNM) party.
Progress on market reforms and democratization has been made in the years since independence, but this progress has been complicated by Russian assistance and support to the separatist regions of Abkhazia and South Ossetia. Periodic flare-ups in tension and violence culminated in a five-day conflict in August 2008 between Russia and Georgia, including the invasion of large portions of undisputed Georgian territory. Russian troops pledged to pull back from most occupied Georgian territory, but in late August 2008 Russia unilaterally recognized the independence of Abkhazia and South Ossetia, and Russian military forces remain in those regions. Billionaire philanthropist Bidzina IVANISHVILI's unexpected entry into politics in October 2011 brought the divided opposition together under his Georgian Dream coalition, which won a majority of seats in the October 2012 parliamentary election and removed UNM from power. Conceding defeat, SAAKASHVILI named IVANISHVILI as prime minister and allowed Georgian Dream to create a new government.
Georgian Dream's Giorgi MARGVELASHVILI was inaugurated as president on 17 November 2013, ending a tense year of power-sharing between SAAKASHVILI and IVANISHVILI. IVANISHVILI voluntarily resigned from office after the presidential succession, and Georgia's legislature on 20 November 2013 confirmed Irakli GARIBASHVILI as his replacement.
Government Type: republic
Population: 4,942,157 (July 2013 est.)
Ethnic Groups: Georgian 83.8%, Azeri 6.5%, Armenian 5.7%, Russian 1.5%, other 2.5% (2002 census)
Languages: Georgian (official) 71%, Russian 9%, Armenian 7%, Azeri 6%, other 7%
Note: Abkhaz is the official language in Abkhazia
Religions: Orthodox Christian (official) 83.9%, Muslim 9.9%, Armenian-Gregorian 3.9%, Catholic 0.8%, other 0.8%, none 0.7% (2002 census)
Interesting Facts information from the cia.gov website. Read more about Georgia