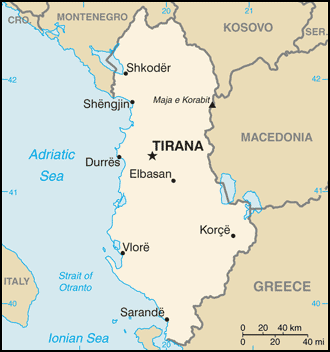 Aglow Leader: Nexhmije Muca
National Committee
Capital: Tirana (Tirane)
Pray:
Pray for the Aglow groups and leaders to be strengthened.
Pray for all the resources and creativity needed to fulfill the intentions of God in the nation of Albania.
Pray for the Aglow prayer group in the Capital city.
Pray for godly government leaders. Blessed is the nation whose God is The Lord, the people whom He has chosen for His own inheritance. Psalm 33:12
Proclaim:
Arise, shine; for your light has come! And the glory of the LORD is risen upon you. For behold, the darkness shall cover the earth, and deep darkness the people; but the LORD will arise over you, and His glory will be seen upon you. Isaiah 60:1,2 (NKJV)
Lift up your heads, O you gates! Lift up, you everlasting doors! And the King of glory shall come in. Who is this King of glory? The Lord of hosts, He is he King of glory. Selah Psalm 24:9-10 (NKJV)
Interesting Facts About Albania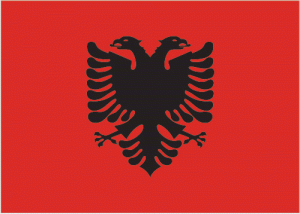 Background: Albania declared its independence from the Ottoman Empire in 1912, but was conquered by Italy in 1939. Communist partisans took over the country in 1944. Albania allied itself first with the USSR (until 1960), and then with China (to 1978). In the early 1990s, Albania ended 46 years of xenophobic communist rule and established a multiparty democracy.
The transition has proven challenging as successive governments have tried to deal with high unemployment, widespread corruption, dilapidated infrastructure, powerful organized crime networks, and combative political opponents. Albania has made progress in its democratic development since first holding multiparty elections in 1991, but deficiencies remain.
International observers judged elections to be largely free and fair since the restoration of political stability following the collapse of pyramid schemes in 1997; however, each of Albania's post-communist elections have been marred by claims of electoral fraud. The 2009 general elections resulted in a coalition government, the first such in the country's history.
Albania joined NATO in April 2009 and is a potential candidate for EU accession. Although Albania's economy continues to grow, the country is still one of the poorest in Europe, hampered by a large informal economy and an inadequate energy and transportation infrastructure.
Government Type: parliamentary democracy
Population: 3,011,405 (July 2013 est.)
Ethnic Groups: Albanian 95%, Greek 3%, other 2% (Vlach, Roma (Gypsy), Serb, Macedonian, Bulgarian) (1989 est.)
Note: in 1989, other estimates of the Greek population ranged from 1% (official Albanian statistics) to 12% (from a Greek organization)
Languages: Albanian (official – derived from Tosk dialect), Greek, Vlach, Romani, Slavic dialects
Religions: Muslim 70%, Albanian Orthodox 20%, Roman Catholic 10%
Note: percentages are estimates; there are no available current statistics on religious affiliation; all mosques and churches were closed in 1967 and religious observances prohibited; in November 1990, Albania began allowing private religious practice
Interesting Facts information from the cia.gov website. Read more about Albania