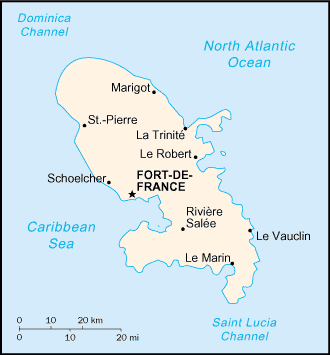 Aglow Status: No Aglow presence
Capital: Fort-de-France
Pray:
We are praying for Aglow to be affiliated in every nation in the world.  We are very close to reaching that goal.  Let's continue to move forward together, an army in the Spirit, to see Every nation touched, every heart changed.
Pray that an Aglow Prayer Group will be established in the capital city.
Pray for many to arise in Aglow International in Martinique.
Proclaim:
Arise, shine; for your light has come! And the glory of the LORD is risen upon you. For behold, the darkness shall cover the earth, and deep darkness the people; but the LORD will arise over you, and His glory will be seen upon you. Isaiah 60:1,2 (NKJV)
Lift up your heads, O you gates! Lift up, you everlasting doors! And the King of glory shall come in. Who is this King of glory? The Lord of hosts, He is the King of glory. Selah Psalm 24:9-10 (NKJV)
Interesting Facts About Martinique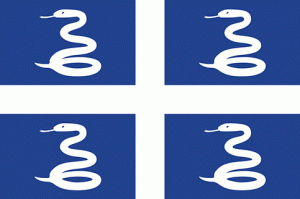 Background: Martinique (French pronunciation: [maʁtinik]) is an island in the Lesser Antilles in the eastern Caribbean Sea, with a land area of 1,128 square kilometres (436 sq mi) and a population of 386,486 inhabitants (as of Jan. 2013).[1] Like Guadeloupe, it is an overseas region of France, consisting of a single overseas department. One of the Windward Islands, it is directly north of St. Lucia, northwest of Barbados, and south of Dominica.
As with the other overseas departments, Martinique is one of the twenty-seven regions of France (being an overseas region) and an integral part of the French Republic. As part of France, Martinique is part of the European Union, and its currency is the Euro. Its official language is French, although many of its inhabitants also speak Antillean Creole (Créole Martiniquais).
Government Type: Together with Guadeloupe and French Guiana, Martinique is one of the Overseas Departments of France.
Population: 386,486
Languages: Creole
Interesting Facts information from the Wikipedia.org website. Read more about Martinique