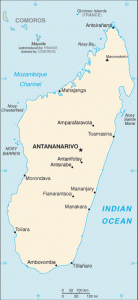 Aglow Leader: Bodo Ramaroson
Local President
Capital:  Antananarivo
Pray:
Pray for the government and the elected leaders of the nation.  Pray for godly leadership that encourages the potential of the people of Madagascar.
Pray for the economy and infrastructure and social institutions to grow in effectiveness to meet the needs of the country.
Proclaim:
We proclaim God's goodness and grace over Madagascar.  May His majesty arise and reign over the nation.
Interesting Facts About Madagascar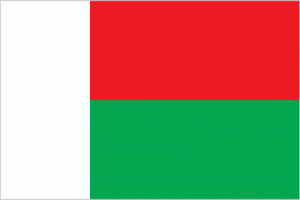 Background: Formerly an independent kingdom, Madagascar became a French colony in 1896 but regained independence in 1960. During 1992-93, free presidential and National Assembly elections were held ending 17 years of single-party rule. In 1997, in the second presidential race, Didier RATSIRAKA, the leader during the 1970s and 1980s, was returned to the presidency.
The 2001 presidential election was contested between the followers of Didier RATSIRAKA and Marc RAVALOMANANA, nearly causing secession of half of the country. In April 2002, the High Constitutional Court announced RAVALOMANANA the winner. RAVALOMANANA achieved a second term following a landslide victory in the generally free and fair presidential elections of 2006. In early 2009, protests over increasing restrictions on opposition press and activities resulted in RAVALOMANANA handing over power to the military, which then conferred the presidency on the mayor of Antananarivo, Andry RAJOELINA, in what amounted to a coup d'etat.
Numerous attempts have been made by regional and international organizations to resolve the subsequent political gridlock by forming a power-sharing government. Madagascar's independent electoral commission and the UN originally planned to hold a presidential election in early May 2013, but postponed the election until late July 2013, due to logistical delays.
Government Type: republic
Population: 22,599,098 (July 2013 est.)
Ethnic Groups: Malayo-Indonesian (Merina and related Betsileo), Cotiers (mixed African, Malayo-Indonesian, and Arab ancestry – Betsimisaraka, Tsimihety, Antaisaka, Sakalava), French, Indian, Creole, Comoran
Languages: French (official), Malagasy (official), English
Religions: indigenous beliefs 52%, Christian 41%, Muslim 7%
Interesting Facts information from the cia.gov website.  Read more about Madagascar