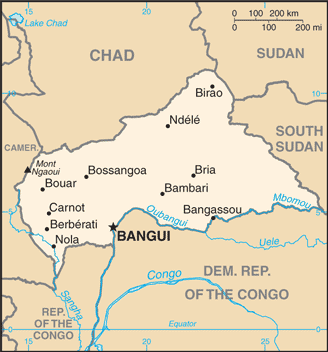 Aglow Leader: Marie-Louise Yakemba
National Board President
Capital: Bangui
Pray:
Pray for the Aglow groups and leaders to be strengthened.
Pray for all the resources and creativity needed to fulfill the intentions of God in the nation of Central Africa Republic.
Pray for the Aglow prayer group in the Capital city.
Pray for godly government leaders. Blessed is the nation whose God is The Lord, the people whom He has chosen for His own inheritance. Psalm 33:12
Proclaim:
Arise, shine; for your light has come! And the glory of the LORD is risen upon you. For behold, the darkness shall cover the earth, and deep darkness the people; but the LORD will arise over you, and His glory will be seen upon you. Isaiah 60:1,2 (NKJV)
Lift up your heads, O you gates! Lift up, you everlasting doors! And the King of glory shall come in. Who is this King of glory? The Lord of hosts, He is he King of glory. Selah Psalm 24:9-10 (NKJV)
Interesting Facts About Central Africa Republic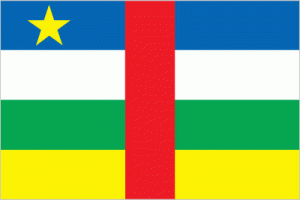 Background: The former French colony of Ubangi-Shari became the Central African Republic upon independence in 1960. After three tumultuous decades of misrule – mostly by military governments – civilian rule was established in 1993 and lasted for one decade.
In March, 2003 President Ange-Felix PATASSE was deposed in a military coup led by General Francois BOZIZE, who established a transitional government. Elections held in 2005 affirmed General BOZIZE as president; he was reelected in 2011 in voting widely viewed as flawed. The government still does not fully control the countryside, where pockets of lawlessness persist.
The militant group the Lord's Resistance Army continues to destabilize southeastern Central African Republic, and several rebel groups joined together in early December 2012 to launch a series of attacks that left them in control of numerous towns in the northern and central parts of the country.
The rebels – who are unhappy with BOZIZE's government – participated in peace talks in early January 2013 which resulted in a coalition government including the rebellion's leadership.
In March 2013, the coalition government dissolved, rebels seized the capital, and President BOZIZE fled the country. Rebel leader Michel DJOTODIA assumed the presidency, reappointed Nicolas TIANGAYE as Prime Minister, and established a transitional government on 31 March. On 13 April 2013, the National Transitional Council affirmed DJOTODIA as President.
Government Type: republic
Population: 5,166,510 (July 2013 est.)
Note: estimates for this country explicitly take into account the effects of excess mortality due to AIDS; this can result in lower life expectancy, higher infant mortality, higher death rates, lower population growth rates, and changes in the distribution of population by age and sex than would otherwise be expected
Ethnic Groups: Baya 33%, Banda 27%, Mandjia 13%, Sara 10%, Mboum 7%, M'Baka 4%, Yakoma 4%, other 2%
Languages: French (official), Sangho (lingua franca and national language), tribal languages
Religions: indigenous beliefs 35%, Protestant 25%, Roman Catholic 25%, Muslim 15%
Note: animistic beliefs and practices strongly influence the Christian majority
Interesting Facts information from the cia.gov website.  Read more about CFR