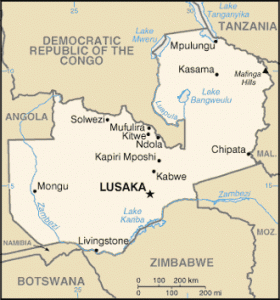 Aglow Leader: Elizabeth Daka Mbuzi
National Board President
Capital:  Lusaka
Pray:
 Pray for peace and unity.  Pray for tolerance among the different political parties for the sake of peace and unity in Zambia.
Pray that God intervenes in the social ills of the nation such as high incidences of drunkenness, gender based violence, and youth unemployment.
Pray for Aglow groups to be strengthened. Especially pray for those that were once strong, but have declined.  Pray for strong leaders with a heart for the ministry.
Pray for finances to buy a 70 passenger bus for commercial purposes.  Pray for resources to build an Aglow Skills and Retreat Center on our 30 hectares of land.
Pray for God to raise up men who are full of passion and commitment for Aglow for Men. Pray for the group that is spearheading the start of Aglow for Men.  Pray for wisdom and strategies from God.
Proclaim:
Zambia shall be a Bread basket of Africa!
We decree and declare that the declaration of Zambia as a Christian Nation in the National Constitution's preamble shall not only be in word but also in deeds in every stratum of society. We decree that righteousness, salvation, fear of God, justice and equity be the hallmark of Zambia.
We decree and declare that Aglow Zambia shall continue to bring many into the Kingdom.  Aglow Zambia will continue to experience numerical, spiritual, financial and physical growth in Jesus Name!
Interesting Facts About Zambia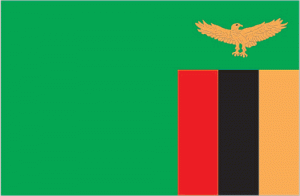 Background: The territory of Northern Rhodesia was administered by the [British] South Africa Company from 1891 until it was taken over by the UK in 1923. During the 1920s and 1930s, advances in mining spurred development and immigration.
The name was changed to Zambia upon independence in 1964. In the 1980s and 1990s, declining copper prices, economic mismanagement and a prolonged drought hurt the economy.
Elections in 1991 brought an end to one-party rule, but the subsequent vote in 1996 saw blatant harassment of opposition parties. The election in 2001 was marked by administrative problems with three parties filing a legal petition challenging the election of ruling party candidate Levy MWANAWASA. MWANAWASA was reelected in 2006 in an election that was deemed free and fair. Upon his abrupt death in August 2008, he was succeeded by his vice president, Rupiah BANDA, who subsequently won a special presidential byelection in October 2008. Michael SATA was elected president in September 2011.
Government Type: republic
Population: 14,222,233 (July 2013 est.)
Ethnic Groups: African 99.5% (includes Bemba, Tonga, Chewa, Lozi, Nsenga, Tumbuka, Ngoni, Lala, Kaonde, Lunda, and other African groups), other 0.5% (includes Europeans, Asians, and Americans) (2000 Census)
Languages: 11 Bantu languages (Bemba (official) 30.1%, Nyanja (official) 10.7%, Tonga (official) 10.6%, Lozi (official) 5.7%, Chewa 4.9%, Nsenga 3.4%, Tumbuka 2.5%, Lunda (official) 2.2%, Kaonde (official) 2%, Lala 2%, Luvale (official) 1.7%), English (official) 1.7%, other 22.5% (2000 Census)
Religions: Christian 50%-75%, Muslim and Hindu 24%-49%, indigenous beliefs 1%
Interesting Facts information from the cia.gov website.  Read more about Zambia