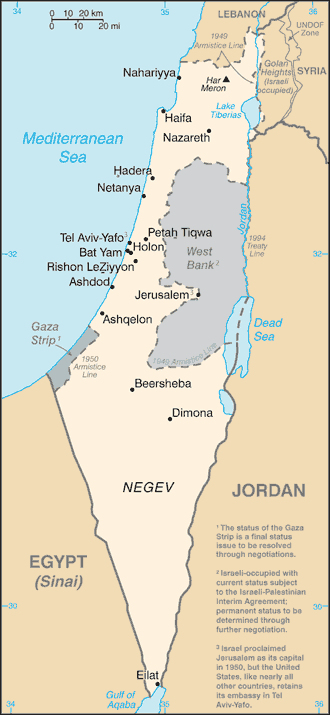 Aglow Leader: Diana Zoughbi
Capital: Jerusalem
Pray:
Pray for the Lord to uncover every plan, scheme, and strategy meant to harm Israel. Matthew 10:26 "Therefore do not fear them. For there is nothing covered that will not be revealed and hidden that will not be known."
NEWS: The brainwashing and incitement to violence is fed to young Arab Palestinians by outrageous lies in Palestinian daily news.
Pray that voices of truth would arise in the Arab Palestinian communities. Pray that these who speak truth would be protected.
Pray for credible voices to be raised up to proclaim the truth in the international media and that eyes will be opened to truth.
NEWS:  Hardened Hezbollah fighters are returning to Lebanon from Syria. An estimated 150,000 missiles are pointed at Israel from there.  A majority of the missiles are short range, while others can reach into the heart of the country.
Pray for a wall of protection on the northern border of Israel.
Pray for protection of the soldiers of the IDF (Israeli Defense Force)
Pray for continued protection for all believers in the land: Christian, Jewish and Arab.
Pray for wisdom, strength and courage for Prime Minister Netanyahu.
Pray for continued spiritual growth and unity in the body of Messiah in the land.
Pray for the peace of Jerusalem: they that love thee shall prosper. Peace be within thy walls, and prosperity within thy palaces. For my brethren and companions' sakes, I will say now, peace be within thee. For the sake of the House of the Lord our God I will seek thy good.  Psalm 122
Proclaim:
Behold, He who keeps Israel will neither slumber nor sleep. Psalm 121:4
We will give Him no rest till He establishes and till He makes Jerusalem a praise in the earth. Isaiah 62:7
Interesting Facts About Israel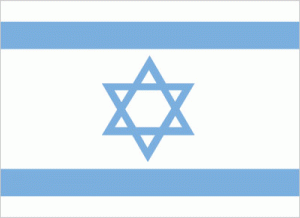 Background: Following World War II, the British withdrew from their mandate of Palestine, and the UN partitioned the area into Arab and Jewish states, an arrangement rejected by the Arabs.
Subsequently, the Israelis defeated the Arabs in a series of wars without ending the deep tensions between the two sides. (The territories Israel occupied since the 1967 war are not included in the Israel country profile, unless otherwise noted.)
On 25 April 1982, Israel withdrew from the Sinai pursuant to the 1979 Israel-Egypt Peace Treaty. In keeping with the framework established at the Madrid Conference in October 1991, bilateral negotiations were conducted between Israel and Palestinian representatives and Syria to achieve a permanent settlement.
Israel and Palestinian officials signed on 13 September 1993 a Declaration of Principles (also known as the "Oslo Accords") guiding an interim period of Palestinian self-rule. Outstanding territorial and other disputes with Jordan were resolved in the 26 October 1994 Israel-Jordan Treaty of Peace. Progress toward a permanent status agreement was undermined by Israeli-Palestinian violence between September 2003 and February 2005. Israel in 2005 unilaterally disengaged from the Gaza Strip, evacuating settlers and its military while retaining control over most points of entry into the Gaza Strip.
The election of HAMAS to head the Palestinian Legislative Council in 2006 froze relations between Israel and the Palestinian Authority (PA). In 2006 Israel engaged in a 34-day conflict with Hizballah in Lebanon in June-August 2006 and a 23-day conflict with HAMAS in the Gaza Strip during December 2008 and January 2009. Prime Minister Binyamin NETANYAHU formed a coalition in March 2009 following a February 2009 general election. Direct talks with the PA launched in September 2010 collapsed following the expiration of Israel's 10-month partial settlement construction moratorium in the West Bank.
Government Type: parliamentary democracy
Population: 7,707,042 (July 2013 est.)
Note: approximately 341,400 Israeli settlers live in the West Bank (2012); approximately 18,900 Israeli settlers live in the Golan Heights (2012); approximately 196,400 Israeli settlers live in East Jerusalem (2011)
Ethnic Groups: Jewish 75.1% (of which Israel-born 73.6%, Europe/America/Oceania-born 17.9%, Africa-born 5.2%, Asia-born 3.2%), non-Jewish 24.9% (mostly Arab) (2012)
Languages: Hebrew (official), Arabic (used officially for Arab minority), English (most commonly used foreign language)
Religions: Jewish 75.1%, Muslim 17.4%, Christian 2%, Druze 1.6%, other 3.9% (2012 est.)
Interesting Facts information from the cia.gov website. Read more about Israel