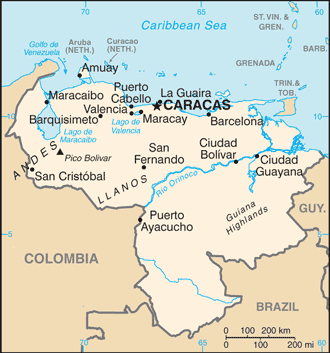 Aglow Leader: Nelda Castellano
National Board President
Capital: Caracas
While many nations in South America are quite modern and have advance technology, there is are nations that are suffering greatly under corrupt governments. Venezuela is one of those nations. Pray for believers in this nation. Media, internet and electricity are rationed. Yet the gospel is being spread through believers who are passionate about God and God's heart for this nation.
Pray:
Decree peace and alignment of the government with the intentions of God. Lord, encourage the believers in Venezuela who are passionate for Your Presence in their nation!
Proclaim:
Arise, shine; for your light has come! And the glory of the LORD is risen upon you. For behold, the darkness shall cover the earth, and deep darkness the people; but the LORD will arise over you, and His glory will be seen upon you. Isaiah 60:1,2 (NKJV)
Lift up your heads, O you gates! Lift up, you everlasting doors! And the King of glory shall come in. Who is this King of glory? The Lord of hosts, He is he King of glory. Selah Psalm 24:9-10 (NKJV)
Interesting Facts About Venezuela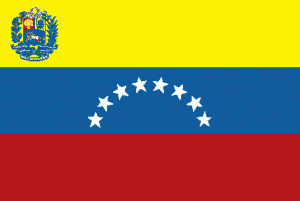 Background: Venezuela was one of three countries that emerged from the collapse of Gran Colombia in 1830 (the others being Ecuador and New Granada, which became Colombia).
For most of the first half of the 20th century, Venezuela was ruled by generally benevolent military strongmen, who promoted the oil industry and allowed for some social reforms. Democratically elected governments have held sway since 1959.
Hugo CHAVEZ, president from 1999 to 2013, sought to implement his "21st Century Socialism," which purported to alleviate social ills while at the same time attacking capitalist globalization and existing democratic institutions.
Current concerns include: a weakening of democratic institutions, political polarization, a politicized military, rampant violent crime, overdependence on the petroleum industry with its price fluctuations, and irresponsible mining operations that are endangering the rain forest and indigenous peoples.
Government Type: federal republic
Population: 28,459,085 (July 2013 est.)
Ethnic Groups: Spanish, Italian, Portuguese, Arab, German, African, indigenous people
Languages: Spanish (official), numerous indigenous dialects
Religions: nominally Roman Catholic 96%, Protestant 2%, other 2%
Interesting Facts information from the cia.gov website. Read more about Venezuela